| | |
| --- | --- |
| Posted by walksally@gmail.com on January 5, 2013 at 4:00 AM | |
After staying up all night in shifts to fire the kilns, they were cooling now. This of course means another day to explore. This time we went to Vadodara to check out a studio supporting emerging ceramic artists, followed by a trip to the Baroda University. Like the fate of all ceramic courses, it had been incorporated into the sculpture degree. We visit the sculpture faculty to see a group of students working in clay trying to recreate indian artifacts.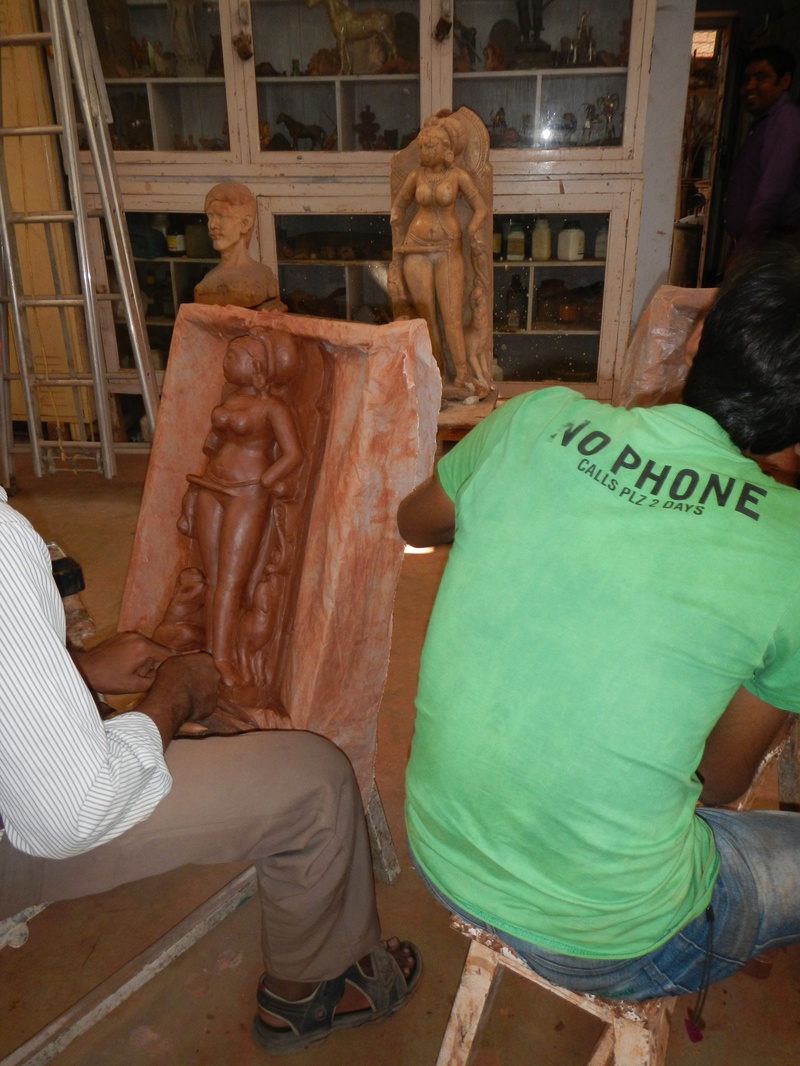 Then we visited to ceramics faculty. All I can say is wow!! Aparently this was opened in the early 80's at the same time I started my ceramics degree at Monash University in Melbourne. In my first year I was given my own space, my own electric wheel and all the facilities and equipment  I could possibly need at my disposal. At the same time in India, students were using kick wheels and working in an evironment that seemed so old. It does not seem fair.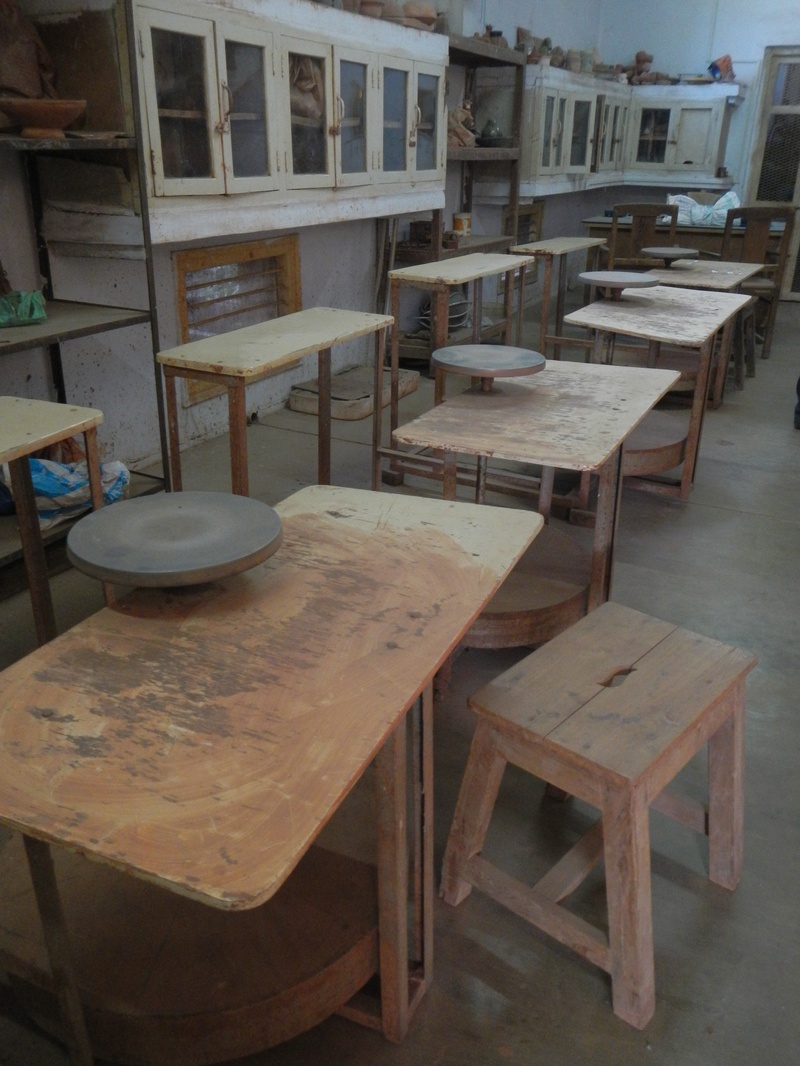 Above is the actual ceramics studio at Baroda University.
After this visit we were invited to the home of Jyotsna Bhatt for morning tea. Jyotsna is a wonderful human being. She is a pioneering ceramic artist in India and I very much enjoyed her company. It was very nice of her to have us all in her home.
We were then treated to seeing a very large mural by a famous Indian artist P.R. Daroz. The mural was 4 stories high and quite amazing...so much work.  see below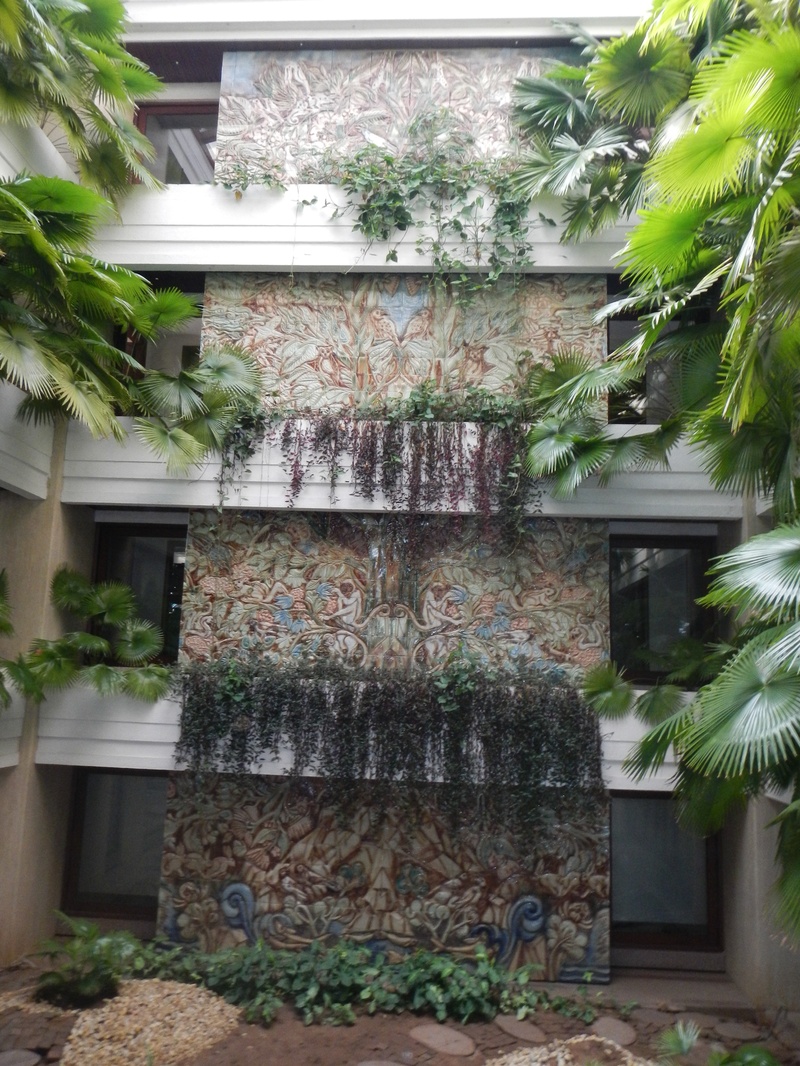 We did not have a chance at all to do any shopping except to visit a sari shop. The reason for this is quite fun. We had decided, well many of the girls of the group decided that we wanted a Bollywood night. A chance to dress up in Sari's and have a bit of fun. So we all piled into a shop and choose our sari's. It was wonderful fun and so confusing with all the amazing fabrics to choose from. I will show some more photos of the Bollywood night soon.
Our last stop on this day was to visit the home of Mr Agrewal who is funding the forum. And what a home. I was very large and very beautiful with the most amazing collection of art. It was like walking thorugh a contemporary art gallery.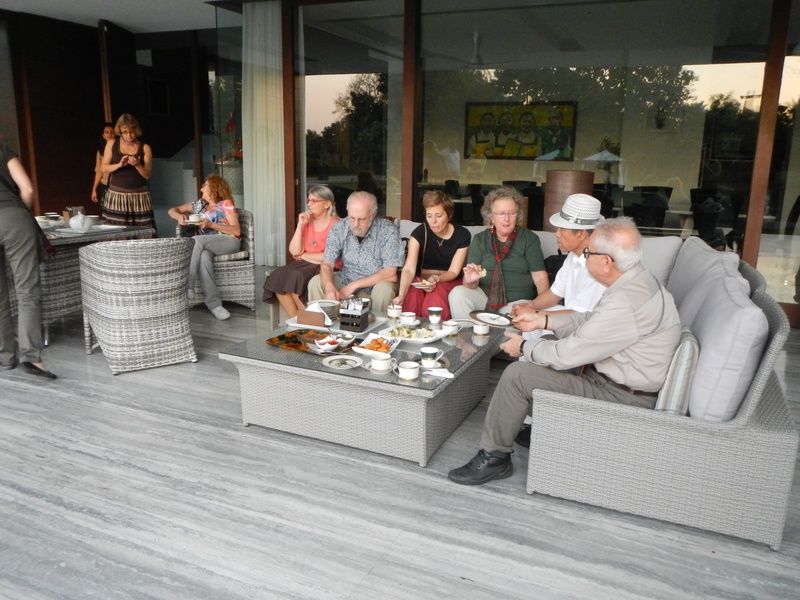 When we got home we were all keen to have a go of our sari's. So so so funny, as we had no idea how to put them on. Mutlu (from Turkey) came to my room as she assured me she knew how to put on a sari. Of course she had no idea, unless I was supposed to have no fabric from the back. We laughed for so long, my tummy muscles hurt.  It was not a good look. We packed them away until someone who knew what they were doing was able to help.