| | |
| --- | --- |
| Posted by walksally@gmail.com on January 8, 2013 at 4:30 PM | |
Well, with just about everything glazed and preparations underway for a paper kiln firing the following day we were beginning to wind down. Only two days left in fascinating India and now I have finished my presentation to the group I was relaxed. I have been finishing a small sculpture based on a curled up dry leaf that I found a week ago. It is the most amazing form, but also represents the delicate nature of beauty and how easily it can be destroyed. It is nothing like I would ever usually create, but somehow India has given me a new perspective on life and I feel the harshness of the spikes in my current work are being challenged. I have been sketching so many new ideas and thank India for this burst of inspiration. We shall see where it takes me, however, I do feel that the next chapter in my work is about to begin.
One of the Indian artists was heading back to the city, so I got a lift in to see a bit of the real India. It is a fascinating place and I love the craziness of it all. So much life, so many colours and such great food. I discovered lamb biryani and now its my mission to learn how to cook this well. Have I mentioned that I love Indian food. It was a day I will never forget.
When I returned it was time to prepare for the Bollywood night. All the girls came to my room and Madhur and Joystna (2 of the Indian artist's) had the task of dressing all the girls in saris. I watched carefully as each was dressed, I was determined to learn how to do this. I think I have it worked out now, but I have not tried to do it by myself yet. The next photo is a little blurred but it shows the fun we had getting dressed. In reality I think it was a blur, as there was so much fabric flying around that room.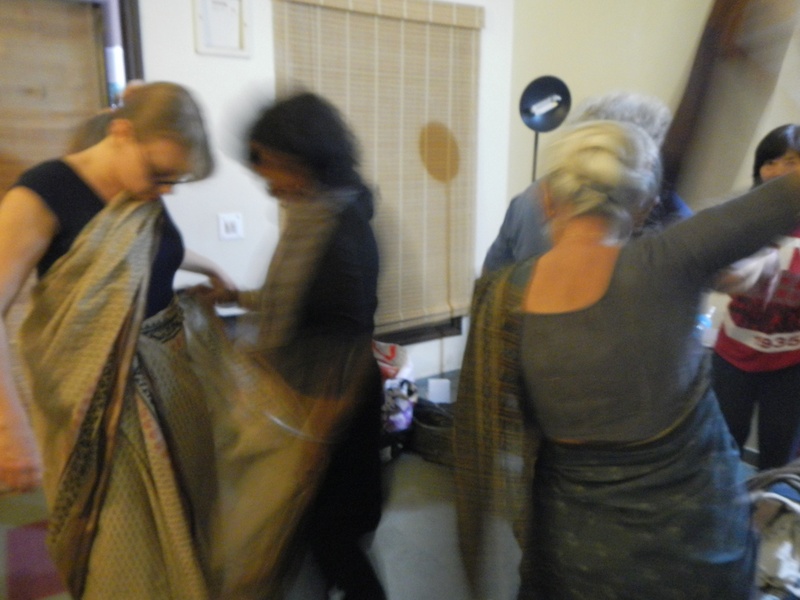 Anyway here is the finished result.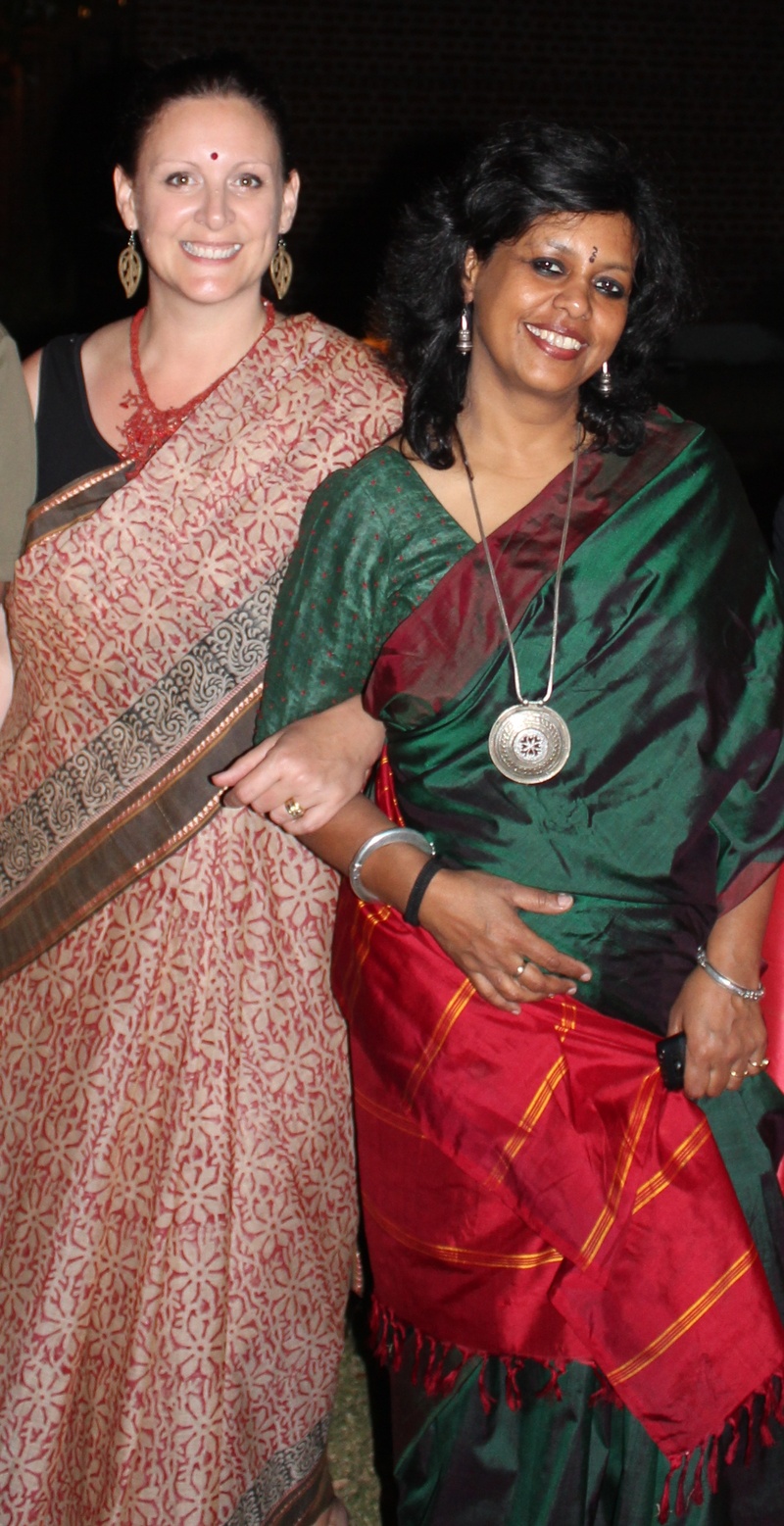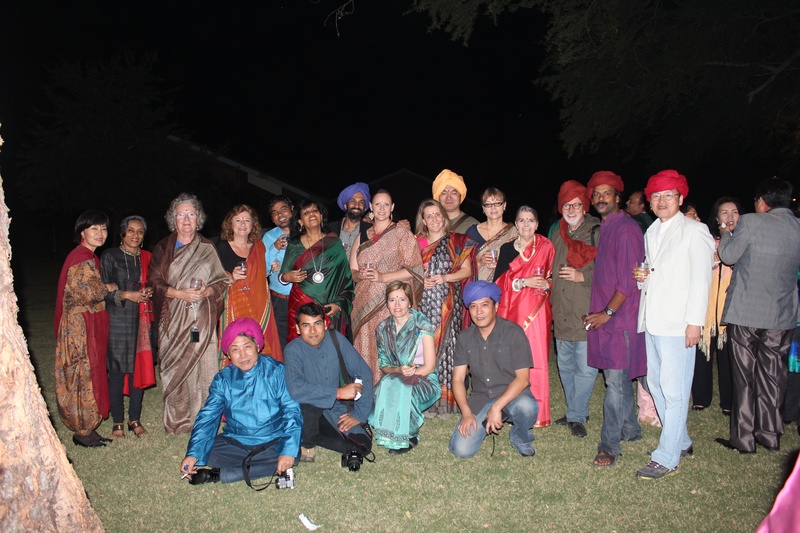 It was a wonderful night, with many guests invited. I wish I could do it all again. Especially the crazy Bollywood dancing. Thanks to all of the artists for a wonderful forum and I will see you all again in China in 2014.
So that is it from me. In the morning I is my last day. I watched as Mutlu from Turkey frantically tried to finish the paper kiln. She was amazing, and she completed and fired it. She is a very determined person and I envy her. As for me it was a really sad day. There was something special about India and I was apprehensive to leave. I will return, that is a promise.
So this is the last blog from the Indian forum, but I will post a few more to show the influence on my art work. Bye for now.