| | |
| --- | --- |
| Posted by walksally@gmail.com on January 5, 2013 at 3:25 AM | |
Well we were all still working at this stage. Much of the first group of work has been bisque fired, which means we are all are now focused on glazing. It is always a interesting time, with limited kiln space and so much work to fit in. Everyone hovers around the kiln hoping to encourage those stacking to include their work. My work is particularly annoying to get it with its unusual shapes and delicate spikes. So much so that everyone refused to touch them, and I was called when it was time to load them in. In my usual casual fashion, I broke a spike upon putting them in...damn it. A quick sanding and re glazing and well who would know. Don't tell anyone!  Disaster is the nature of ceramics, its a delicate material and we have all had to deal with mishap. In fact ceramic artists are very strong people and accept that at some point disaster will strike. So be it.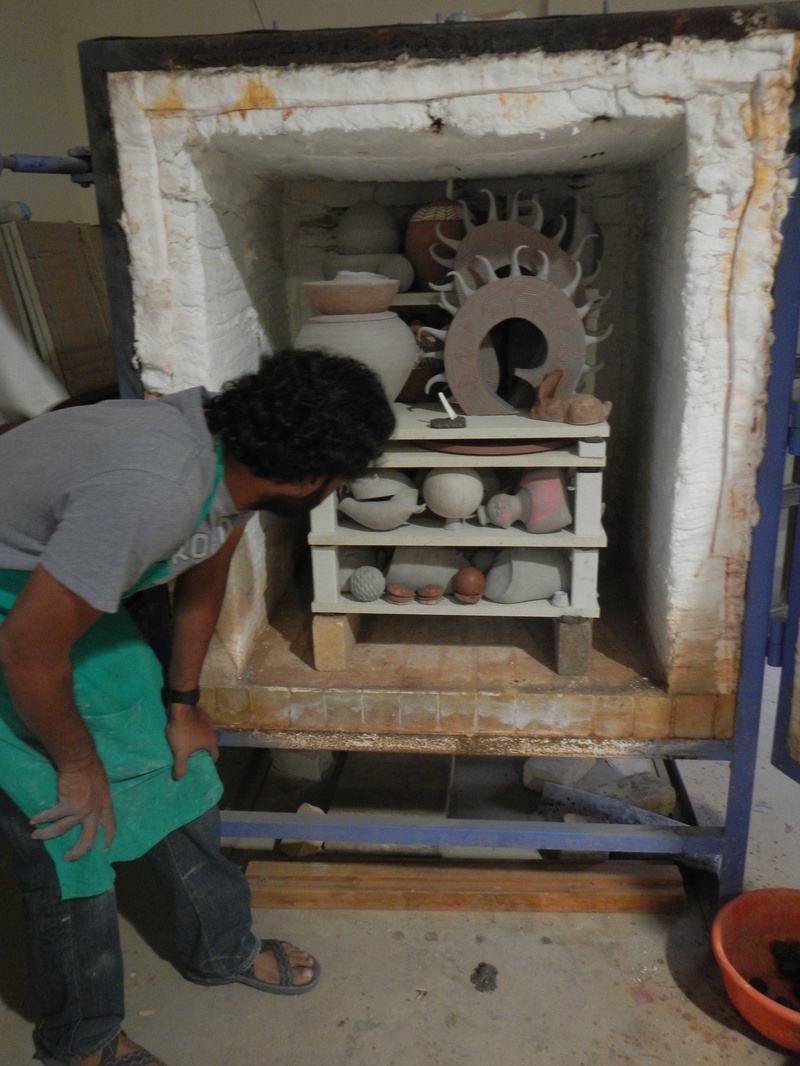 Vinod Daroz (above) a prominent artist from India checks out the kiln. Bisque firing is ready to go.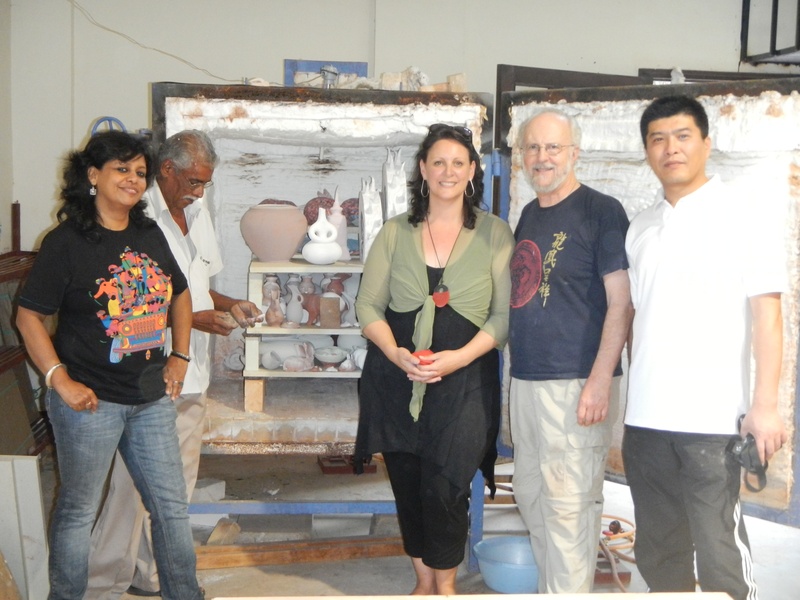 The happy artists who have their work glazed and safely in the kiln. At the other end of the studio there is another team of artists who are loading a larger kiln for another bisque firing. Its quite amazing how much work a group of artists can produce in such a short time. We could not help but rub it in to the other team that we finished first. We really did not take into consideration that they had twice as much to load.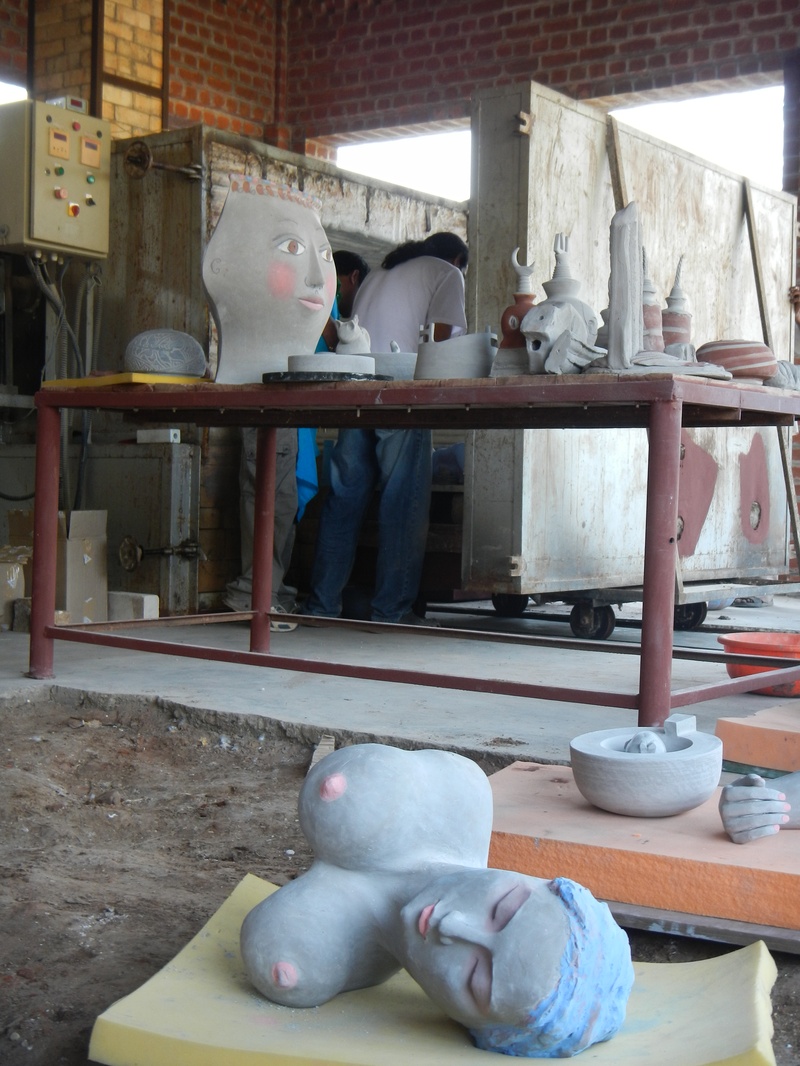 loading the large bisque firing.
On this day we wer treated to a wonderful suprise. Peter who is a much loved member of our association had decided not to come to India as a 2 week residency was not enough for the type of work he does. However at lunch today Peter and his wife turned up..yes in India. He had not told anyone he was coming. It was a wonderful suprise and of course another chance for a group photo.