| | |
| --- | --- |
| Posted by walksally@gmail.com on December 31, 2012 at 12:10 AM | |
Madhur had organised for us to have a day out whilst the kilns were cooling. We boarded a very funny small, tall bus lined with red fabric at 6.30am. We had a long drive through the crazy traffic of India, but the sights and sounds were so interesting. 3 hours later we arrived at an ancient step well. I wish I could remember what it was called. It was an heavily carved and decorated sqaure building that stepped down a number of levels to allow  access to the water. It was an amazing beautiful place.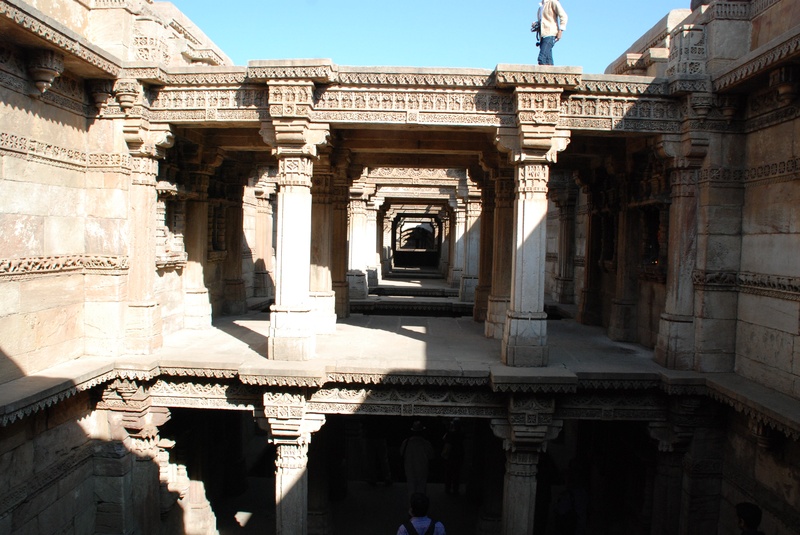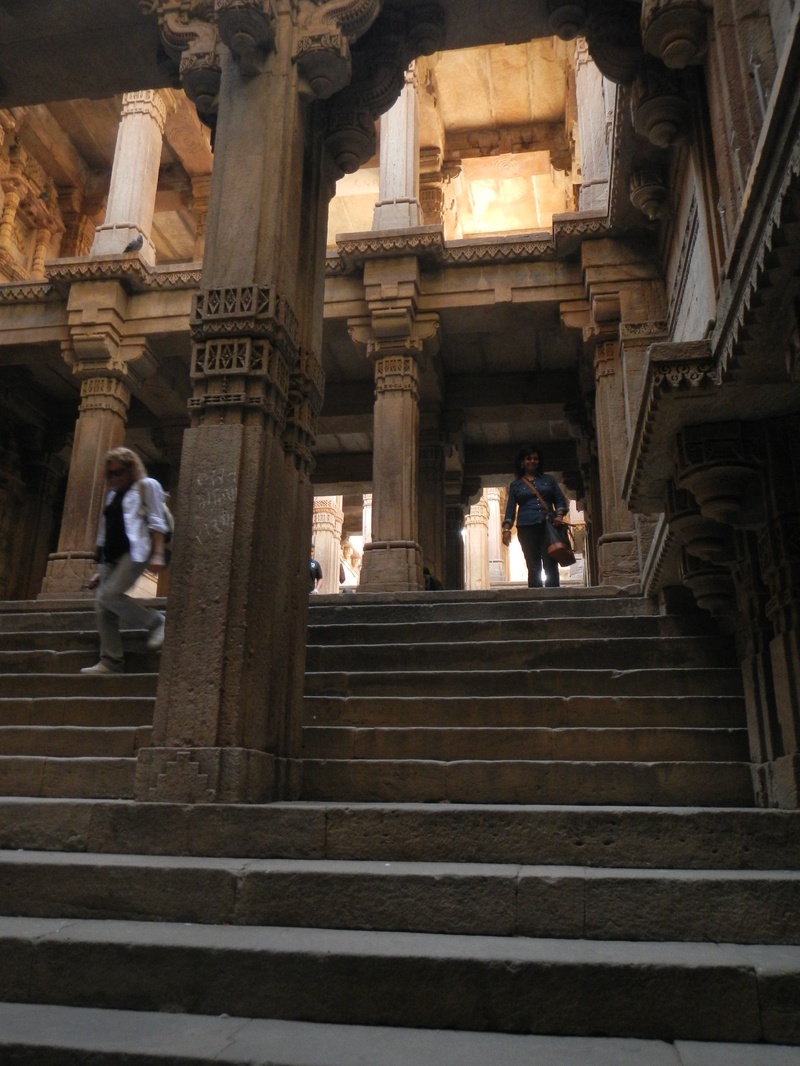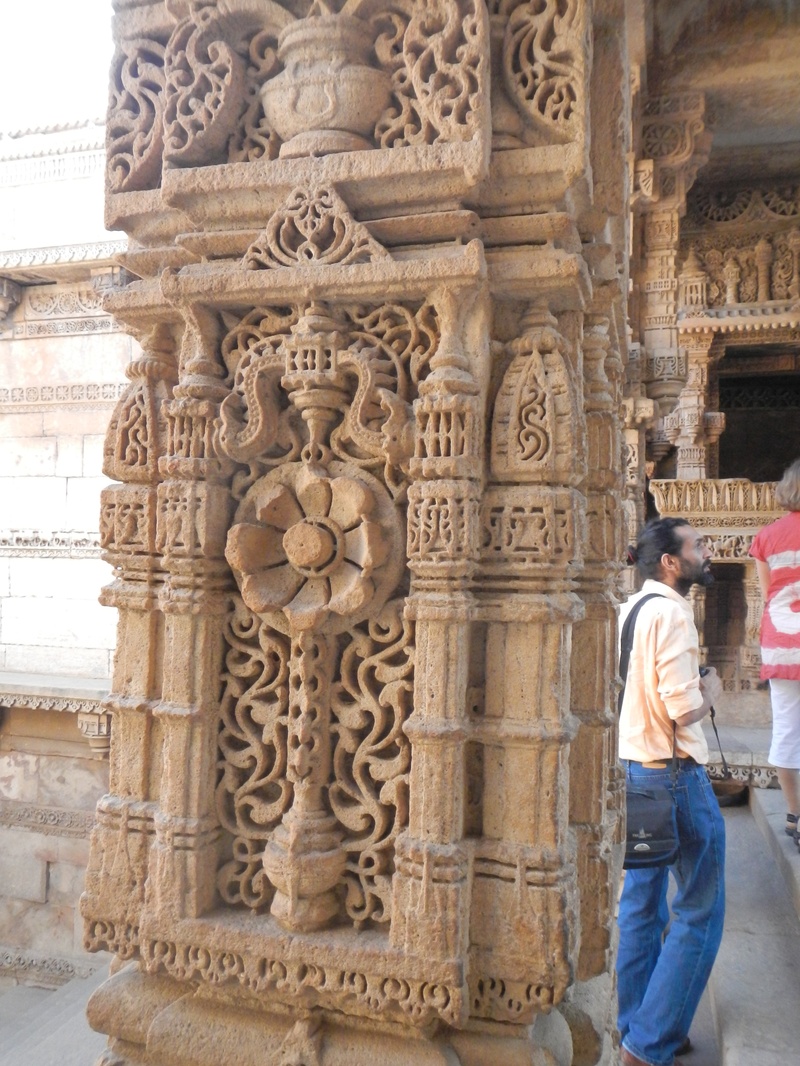 After this was another couple of hours drive to visit a sun temple. The Sun Temple, Modhera, at Modhera in Gujarat, is a temple dedicated to the Hindu Sun-God, Surya. It was built in 1026 AD by King Bhimdev of the Solanki dynasty. Again this was an overload for the sences and so beautiful.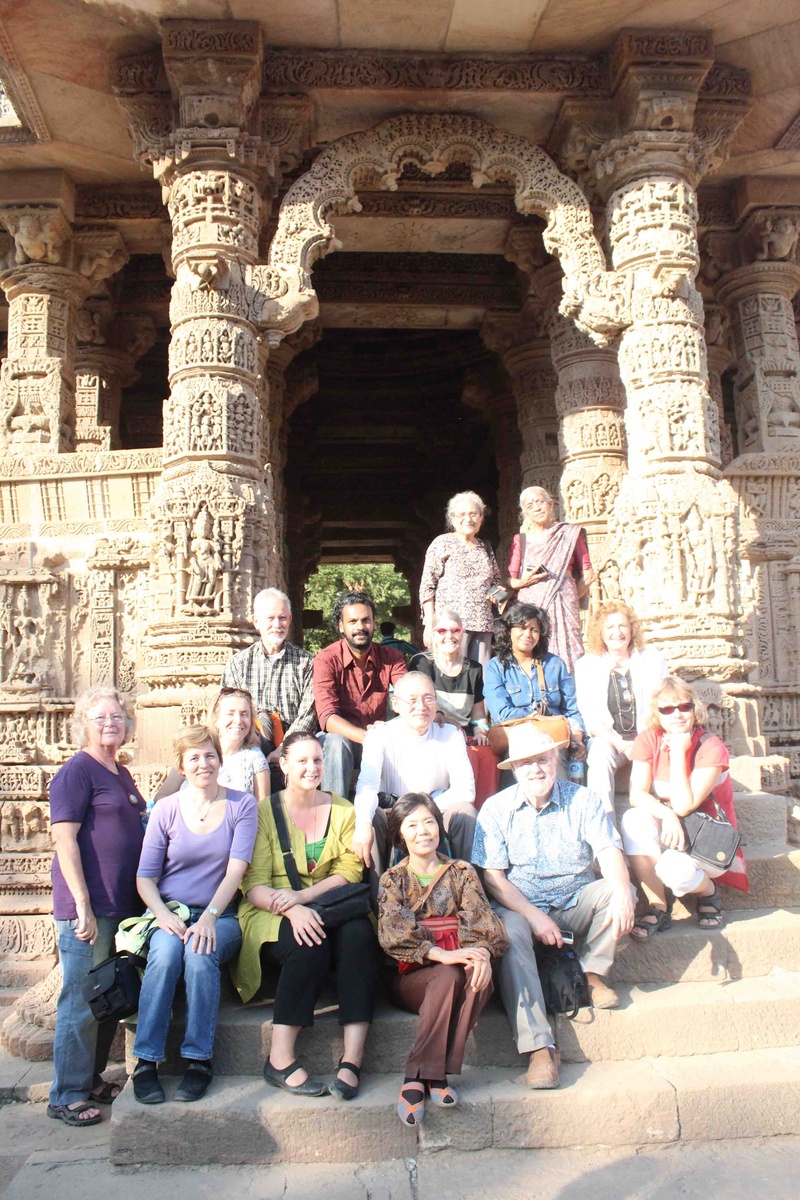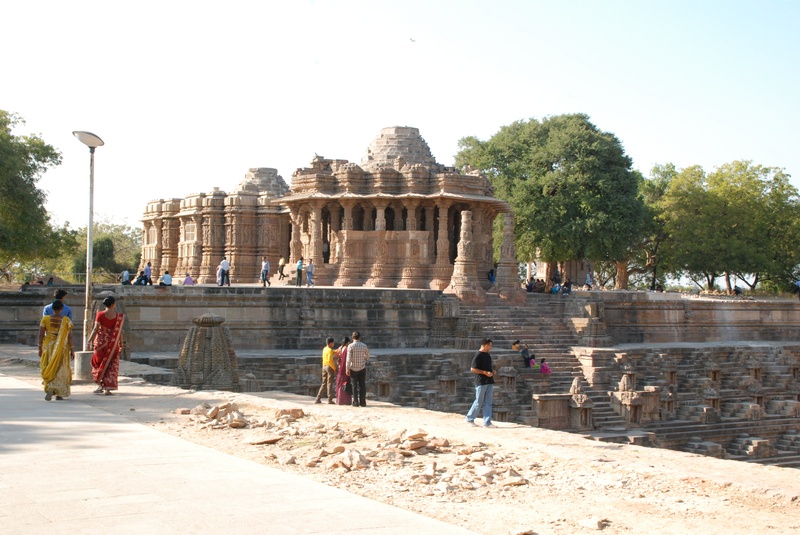 It was a long journey home, but also a chance to gossip and have a rest. We stopped in Vadodara for dinner at a restaurant. Again I'd like to say where exactly but my memory fails me. That is of course the problem of writing a blog after the event. Anyway it was an amazing meal. A huge plate with seven or eight small bowls arranged in a semi cirle on the plate. Within 5-10 minutes a small army of waiters had filled each of these bowls with delicious spicy varieties of vegetables, as well as an array of different flat breads, drinks (water and buttermilk) and even a sweet. Later rice was served. It was amazing, I wish I knew more as I would love to learn to cook this type of food. My mouth is watering just thinking of it...yummy!
We arrived home late and we were all very happy to get to bed. What a busy and amazing day of adventures. I enjoyed it so much.