| | |
| --- | --- |
| Posted by walksally@gmail.com on February 8, 2012 at 7:00 AM | |
Well I have seen many sights and had some wonderful experience since I last spoke to you. Again I had been invited out to dinner to an artist's house who paints in a traditional Japanese style using powdered pigments. His home was beautiful, the meal was amazing and he even painted for us whilst we watched. It was an very special experience, topped off by him giving me the painting he had just finished, as a gift. Here are some images of the evening. He even managed to continue to paint with his 2 year old daughter jumping all over him.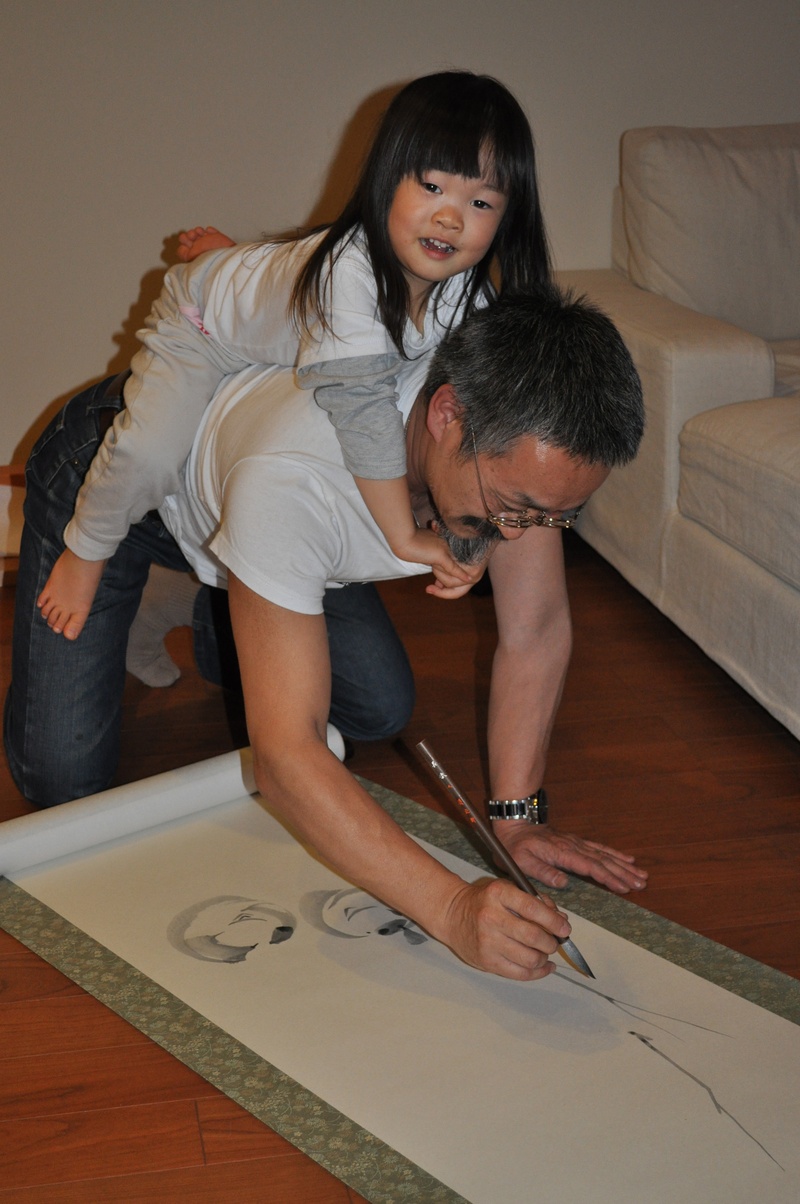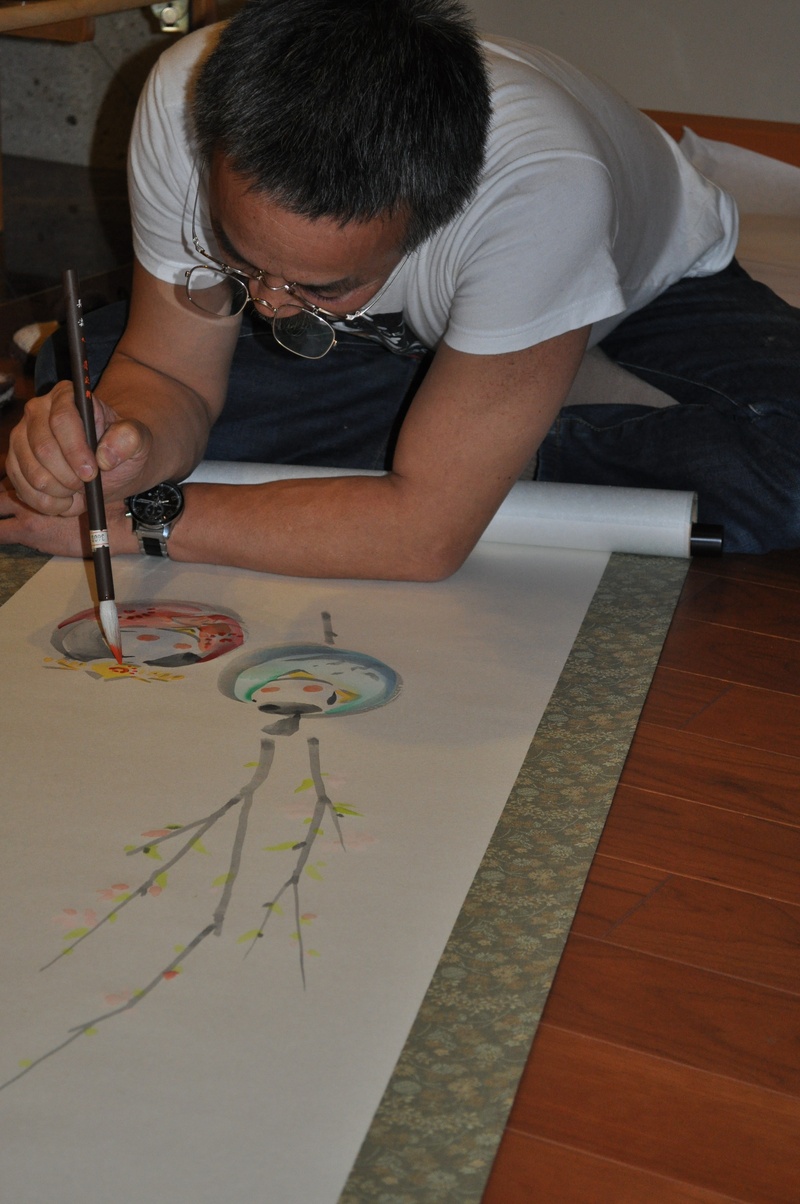 Yesterday, being Tuesday, the studio was closed and I was taken on a trip to see Kyoto. It is a very big town, with a mix of the very old and the new. We visited a number of temples and a Zen garden that are all world heritage listed, and also managed to squeeze in some eating and shopping. It was a fantastic day and I would love to return with more time to explore the city. Here are a collection of images from the day.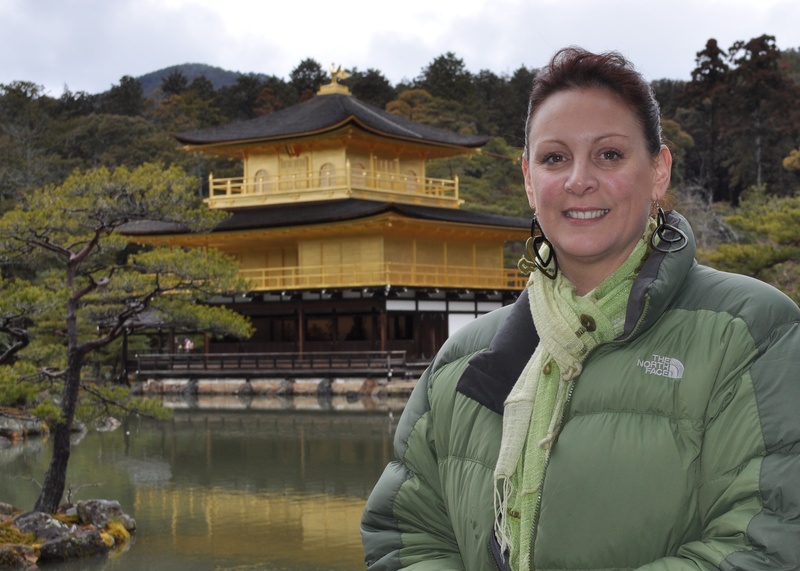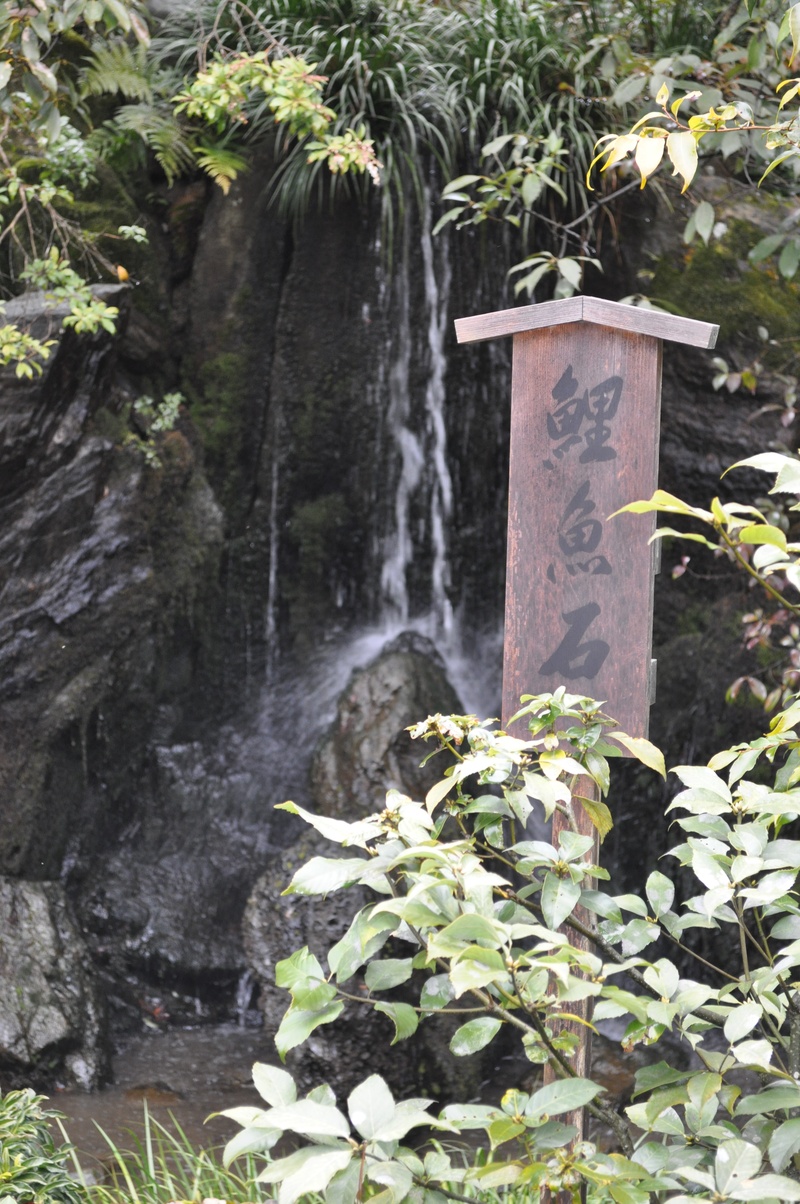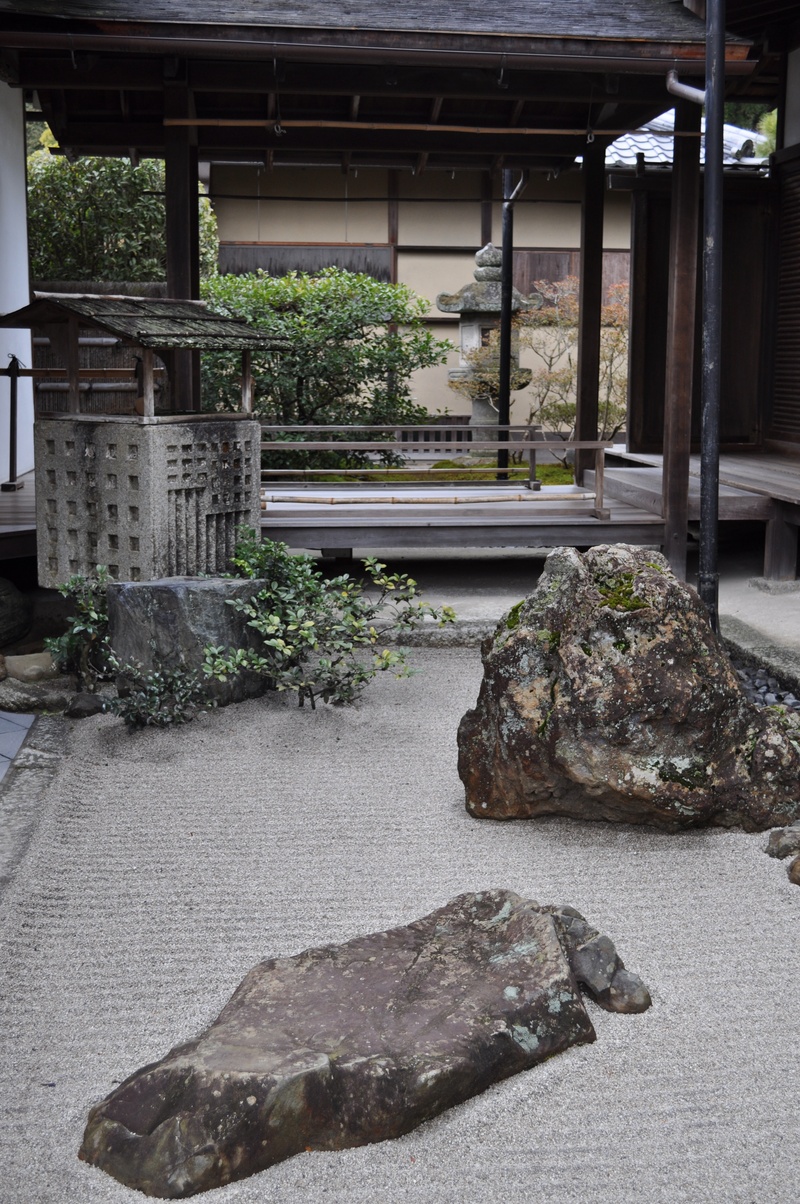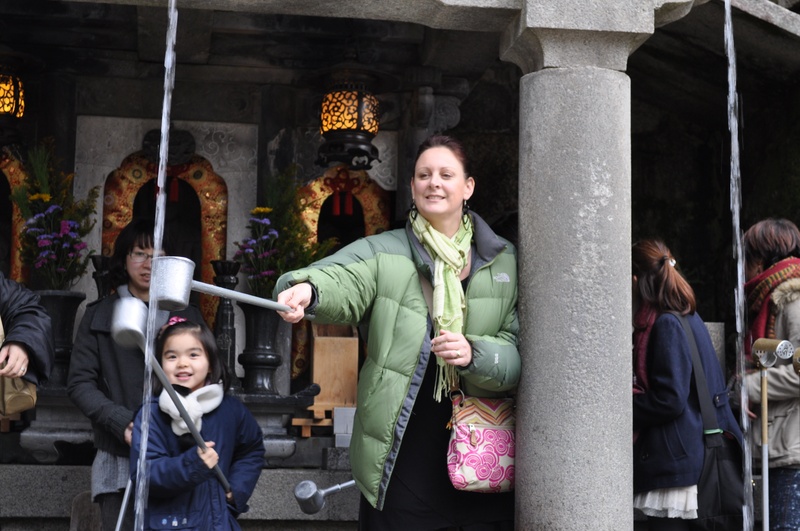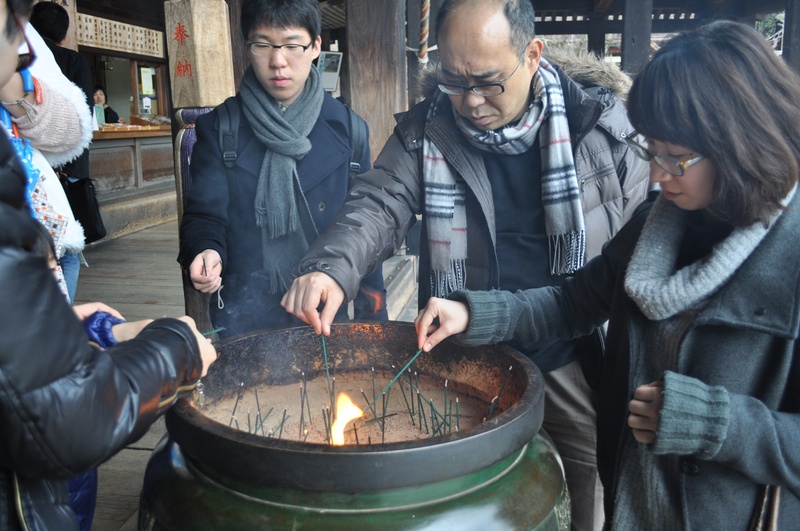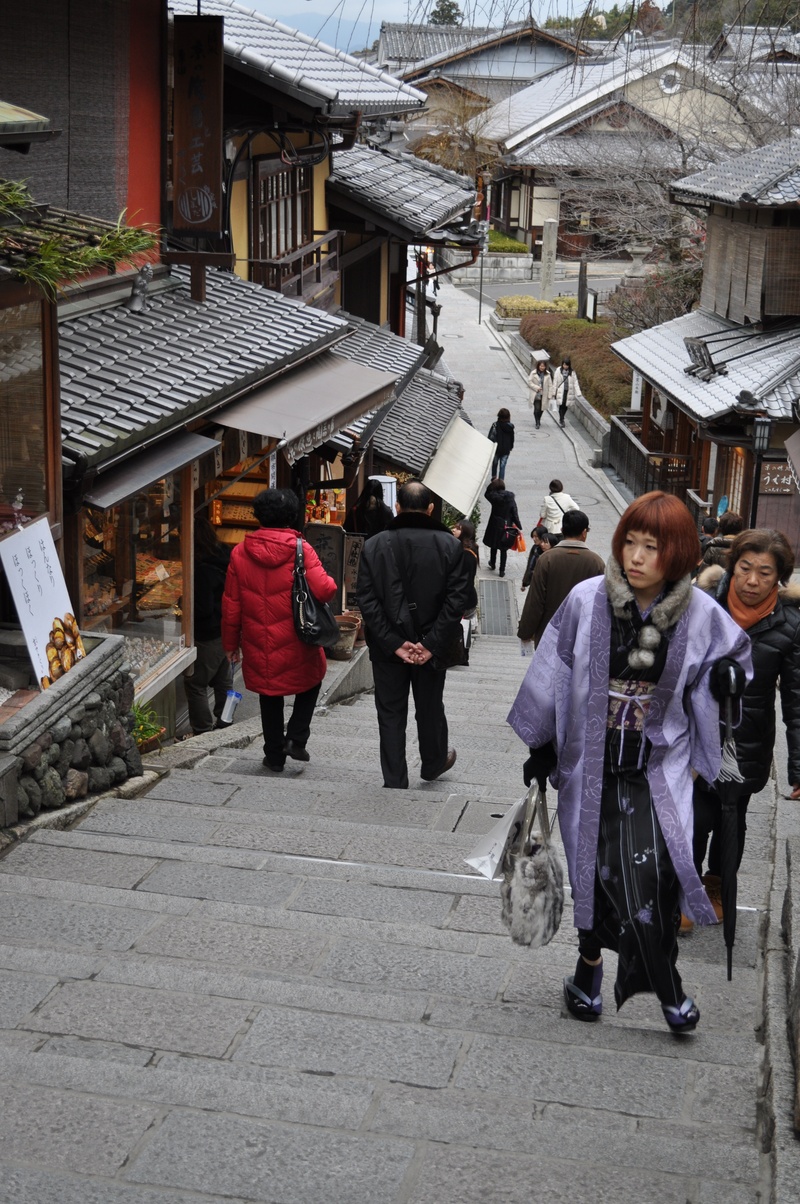 We saw so much that I can't possibly show it all, but the photos show just what a beautiful and special place Kyoto is.
As for today, well it was spent finishing my work. Adding lights and the final touches. I also unpacked the kiln with the students work in it and added lights. I also had a chance to spend a little bit of time in the glass studio, trying some glass blowing and making my own glass. It is something I have not done for many, many years and it was great fun to try again. Thanks to the trainees of the glass studio for their help and patience. One trainee is also helping me, by making one glass rod that I am hopefully going to incorporate into my last sculpture.
Tonight was my farewell party and it was a bit sad. I have made so many new friends and I will miss them all so much. I look forward to staying in touch with them in the future. Seto city has been the most wonderful host and I feel a real connection with the place. I just know that one day I will return.
Tomorrow is my last full day in Japan and I will spend it taking photographs of my work. I have no space to bring anything home, so really want to record what I have done here with some decent photos. I will donate 3 sculptures and give the others away as gifts to those who have made my time here really special.
I will post some photos of my finished artworks on my final blog from Japan....tomorrow.