Ok..ok, its seems like I have forgotten about writing this blog, well you are wrong as there has been some kind of problem and I have not been able to post them. So here is what has been happening over the last few days and hopefully it gets to you.
Obviously my work has been drying and yesterday was the final firing, which will be unpacked tomorrow. As there are no more firings scheduled, then I am unable to make any new work. But I have still been keeping busy.
Kuwa took me to see a wonderful small exhibition of ceramic sake cups with many important ceramic artists of the area showing their work. I fell in love with one by an artist I have admired and even researched as part of my Masters Degree. His name is Shigekazu Nagae. In fact we had been invited to his house for dinner that night. Kuwa told me that he has a gallery at his studio and I hoped that there might be something that I could afford to buy. In short,his work is amazing. Sculptural porcelain forms that are allowed to warp and drape in the kiln to create organic shapes that create a wonderful silhouette. They seem to defy gravity, and all 24 works sold at his exhibition at Saatchi Gallery in London.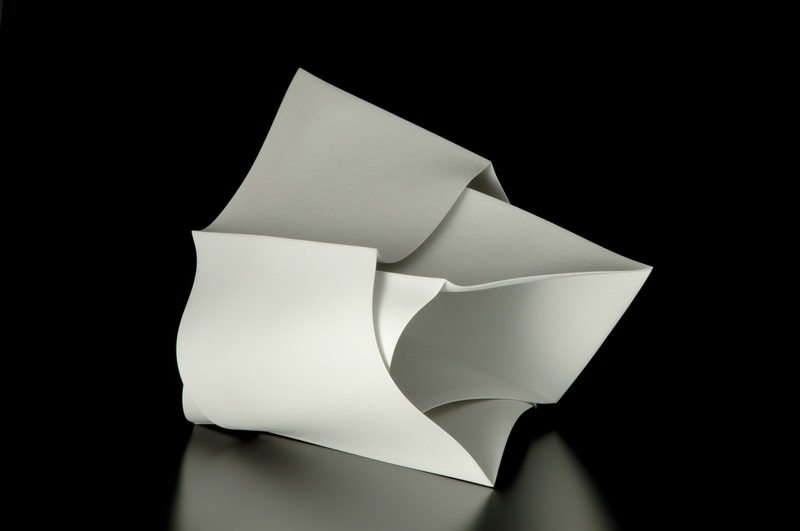 It was a wonderful evening, with a long table set up through the middle of his studio. An amazing array of seafood all cooked at the table in large ceramic bowl, with each addition adding to the delicious stock. He had even arranged for some Australian wine and Estonian vodka. His cousin is a folk singer and played a number of his songs about ceramics in Seto. We went upstairs to his gallery and I was breath taken by the beauty of the large sculptural works. If only I could bring one home. I agreed to buy a much smaller piece and am very excited to own one of his works.
Yesterday, Mare and I both held workshops. I had 8 students who had paid to attend for a couple of hours.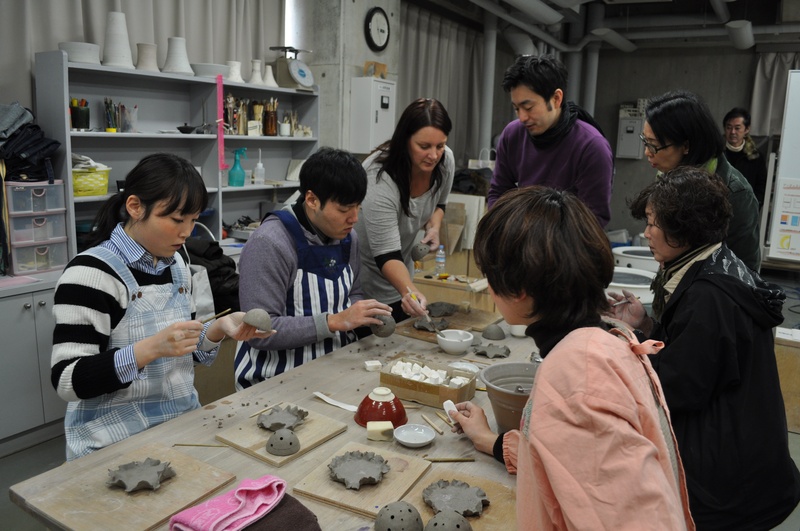 Due to time constraints they could only make a small sculpture each, but they all enjoyed it and produced some good artwork, considering they had no experience in using clay.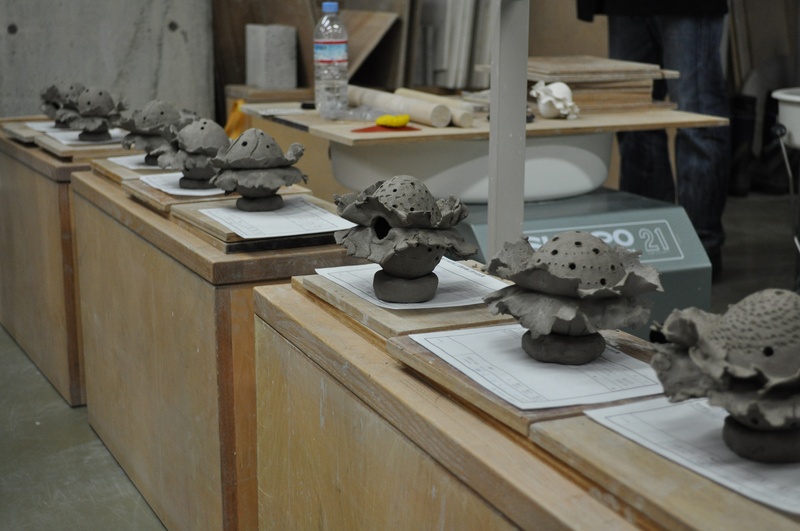 In fact I have been invited to dinner by one of the participants. As it turns out, her husband is a well known traditional Japanese painter and he contacted the arts centre and organised dinner. So I am looking forward to that tomorrow night.
Tonight, however, it is dinner with the trainees. I'm not sure where we are off to, but I enjoy their company very much, so it should be fun. Apparently we are eating a Japanese dish that I have not yet tried. It a mystery to me, but I will keep you informed. Wednesday is a farewell party, Thursday will be some last minute shopping and packing and can you believe I fly home on Friday. So not much time left, just enough to unpack the kiln, fit the lights and take some photos of my work. I must say I am ready to come home to family and summer and apparently a new dog at our house.
Anyway talk to you all soon.