| | |
| --- | --- |
| Posted by walksally@gmail.com on January 29, 2012 at 5:50 AM | |
Wow is this 2 blogs in 2 days, I am on a roll hey?
As I mentioned previously today we visited a very well-known gallery about a 20 minute drive from Seto city. It is run by a husband and wife team. He is a ceramic artist and she is a glass artist. It was a beautiful setting in a 200 year old building with beautiful gardens. It was the opening weekend for an exhibition of artwork by artists from the areas affected by the earthquake last year. There were many people, as confirmed by the many, many pairs of shoes just inside the door. This time it was easy remember that I had to remove my shoes. Below is an image of the understated beauty of the gallery entrance. I was particularly taken by the little row of red fruit at the door.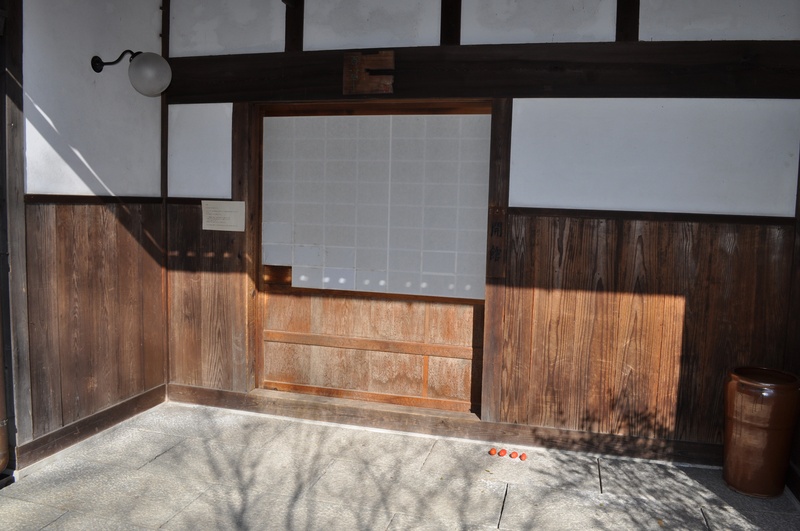 Inside was a range of ceramics, metal and textile art displayed with the same beautiful simplicity.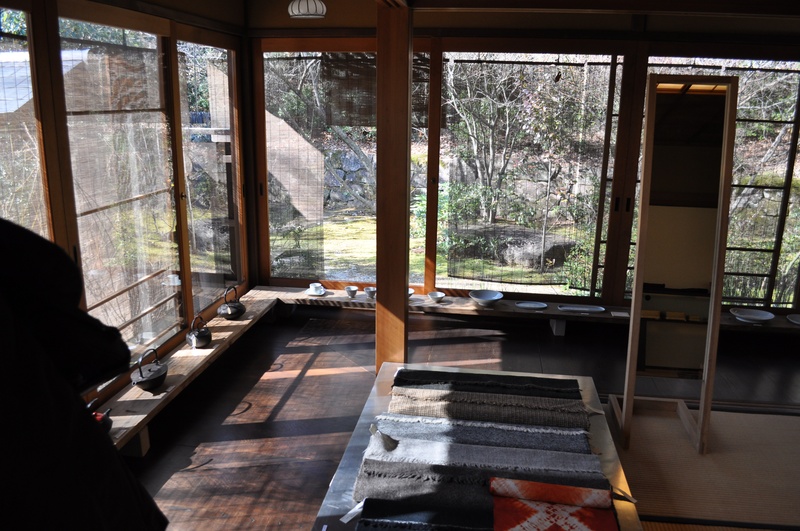 I felt an overwhelming urge to buy something and support these artists, and so a beautiful black bowl caught my eye. I am looking forward to using it when I go home. We had lunch at the gallery and as usual it was presented in such a way that I was compelled to take a photo. It was a simple meal of vegetable soup, a marinated carrot salad and salt bread (tasted a bit like date loaf).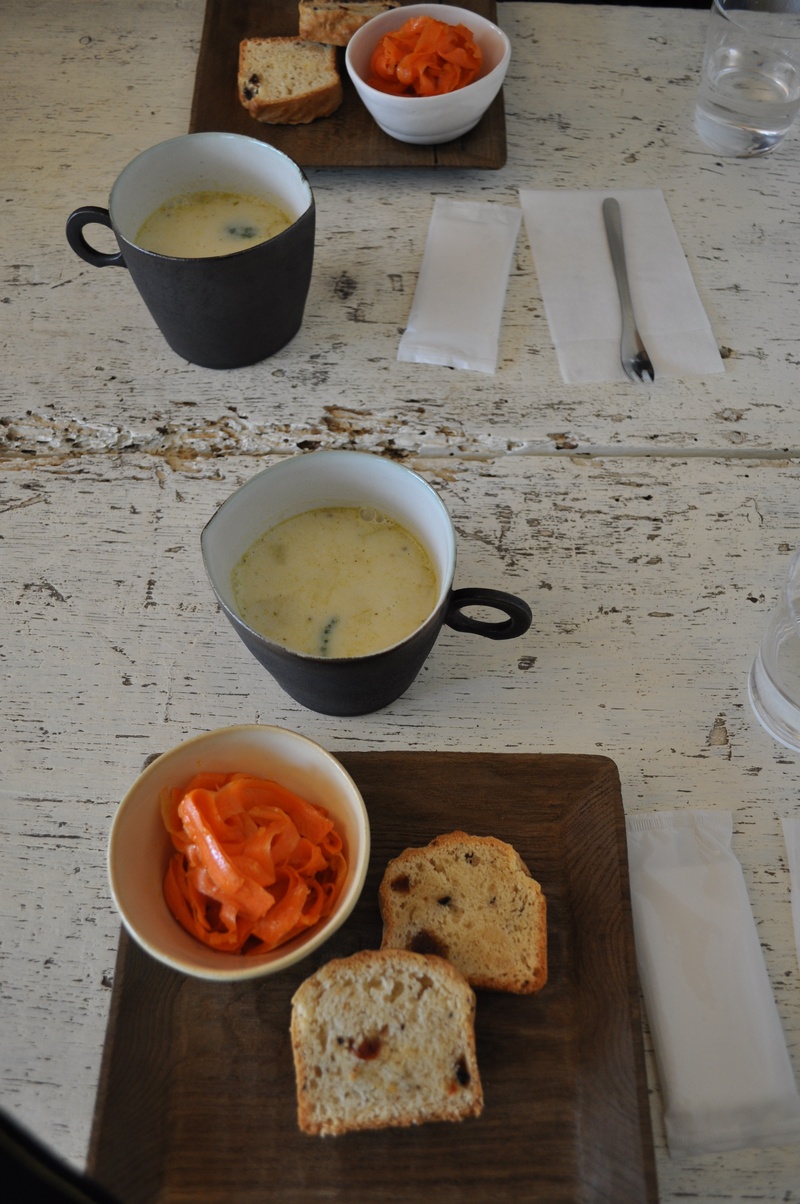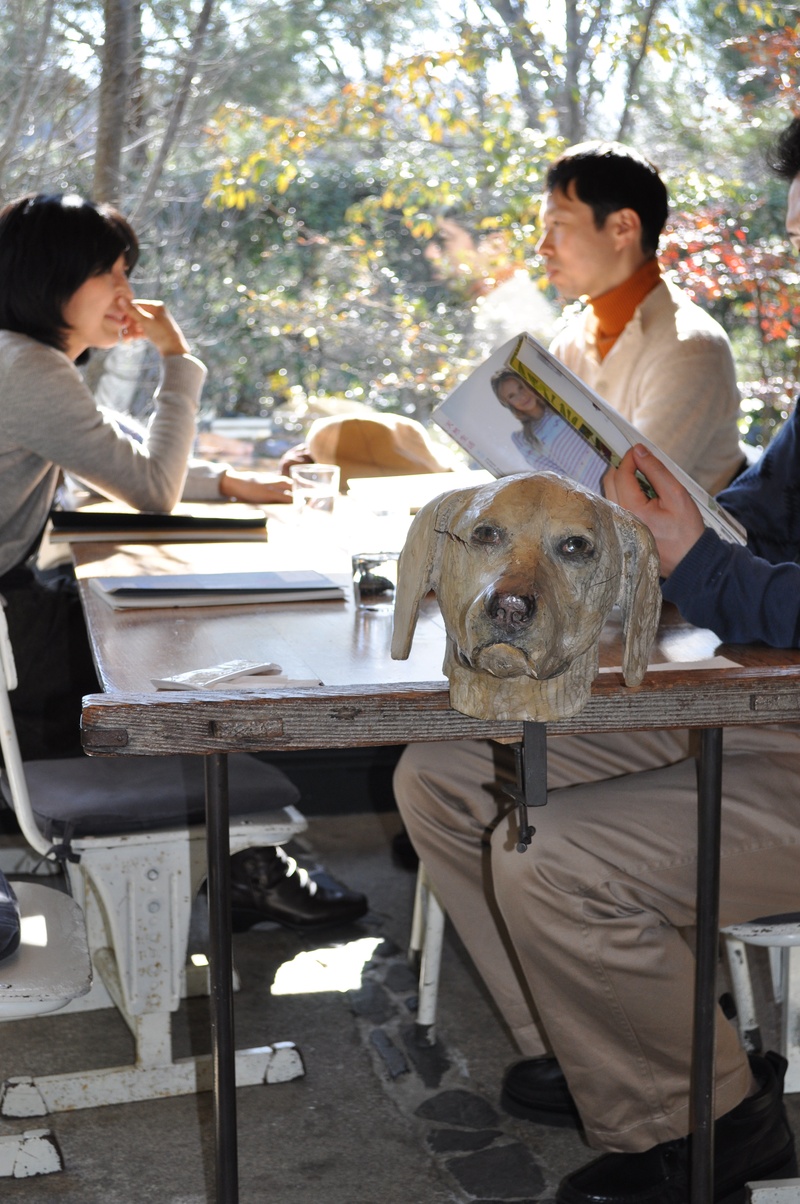 And I just had to include the floating head dog sculpture which is actually attached to the table. Isn't it great?
After all of that fun it was back to the studio and I have been trying out what the LED lights will look like in my little frilly sculpture. I am happy with the result and I am really looking forward to seeing a large collection of 20 of these all lit at once. But I have to wait until after the final firing which is in about a 5 days.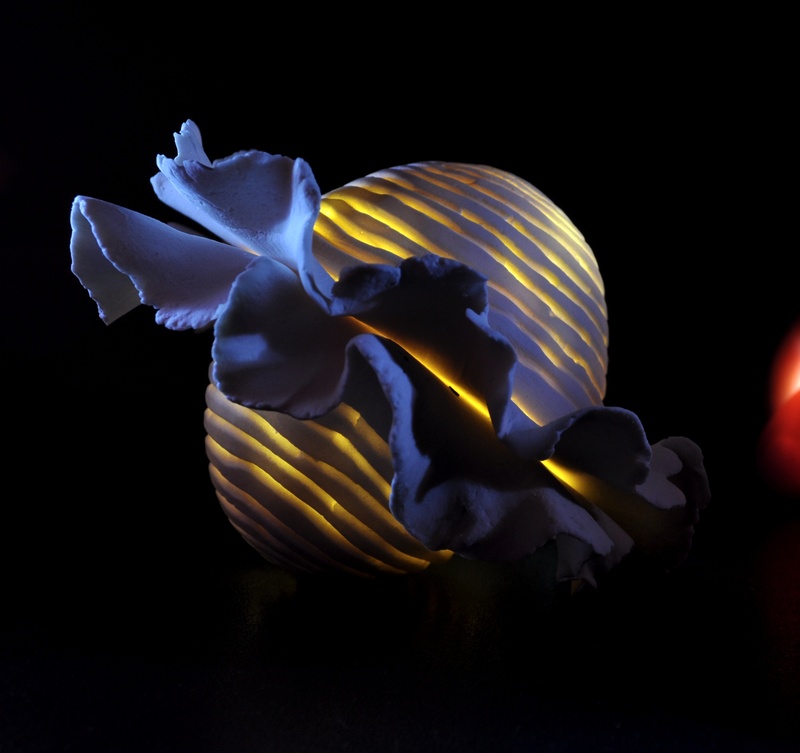 Anyway that is all from me tonight, will speak to you all soon.