| | |
| --- | --- |
| Posted by walksally@gmail.com on January 28, 2012 at 6:00 AM | |
Hi there everyone, well today was my open studio. So the morning was spent setting up. I expected that I that it was simply that the studio allowed people in to see what I was up to. However it was much more formal than that. A table was set up with a display of my work freshly out of the kiln. Another table was set up for me to work and chairs were arranged for people to sit and watch. I had an interpreter and I demonstrated how I created some of my work whilst the interpreter sat beside me and relayed everything in Japanese. I had a portable microphone and it was quite strange to hear myself broadcast around the studio. About  40 people visited and they all seemed interested in what I was doing, and I had lots of questions asked. So it was a success.
After my presentation they crowd moved upstairs to see Mare talk about her glass work, which was very interesting. She makes very delicate work which is kiln fused using glass powders.
After was spent talking and laughing with my assistants and some of the trainees.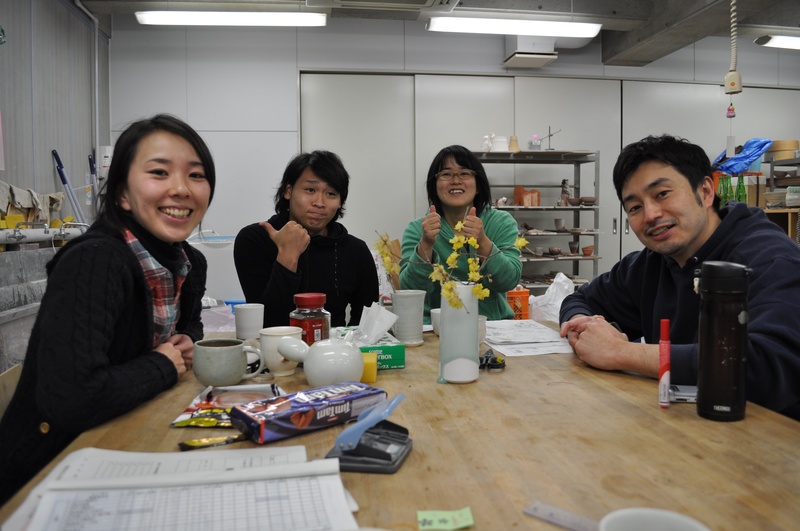 And if you look closely, yes it's a packet of Tim Tams. A gift from the interpreter.
After a discussion about shopping, my assistants at the front left and right of the above picture, offered to take me shopping. Shopping......of course! We went to a funny little shop full of strange gifts and gadgets. It was a great place to get some gifts to bring home to Australia. Next was off to a fashion clothing shop, aimed at teenagers. I picked up a great down jacket at a super cheap price. Apparently it's a good time to buy jackets as they are all on special. Yay I love a good sale!
Apart from all of that fun, I did unpack the kiln this morning and now you can really see how interesting the black clay is. See the picture below.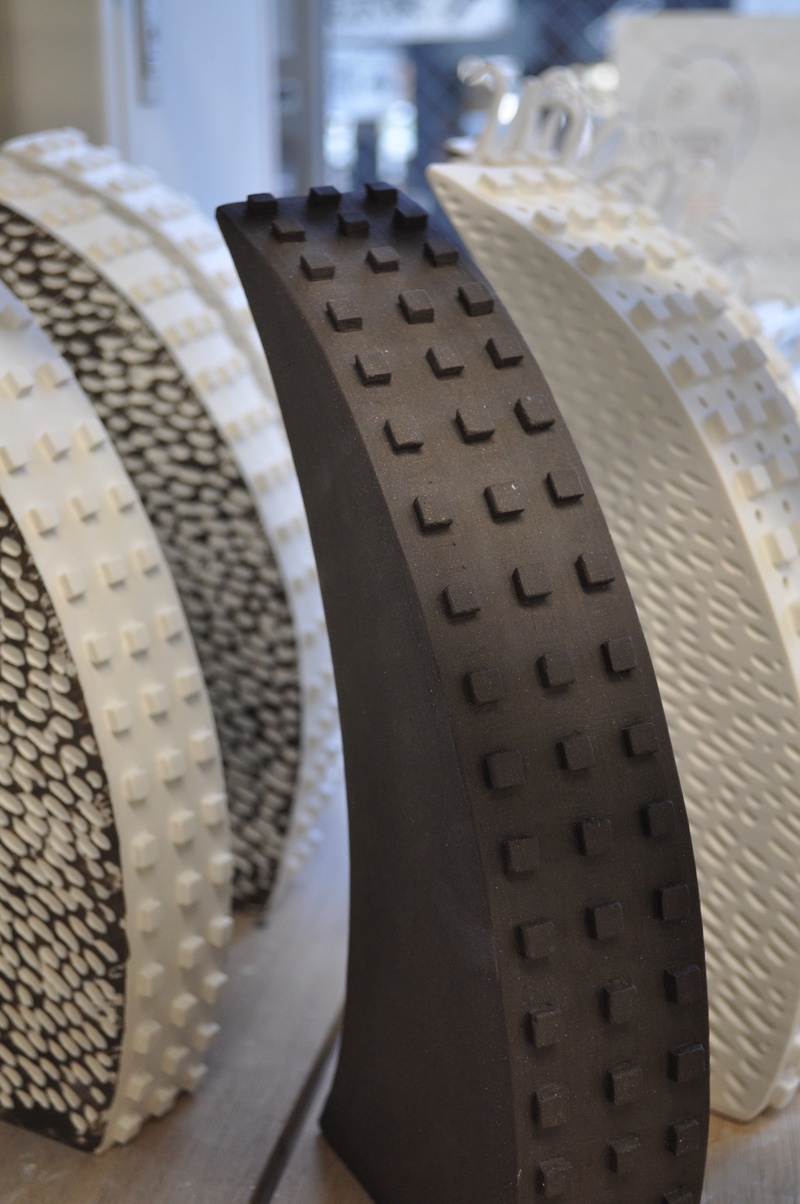 And just to show how many people choose to ride bikes around here, I thought I would upload this photo of the bike parking at the local train station. I could not help but take this photo as I was so amazed.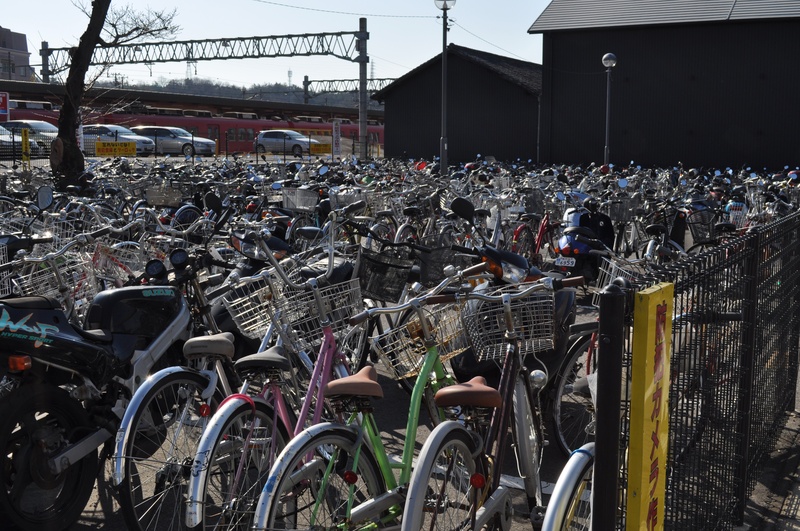 Tomorow I am off to visit a gallery and then out for coffee with Mare and the glass artists. So that should be fun. Then back to work in the studio for the afternoon. So I'll talk to you all soon.