Yes I am still here in Japan, just keeping very busy. So here is what I have been up to.....
Tuesday was my day off, and I decided to have a bit of a look around Seto. As usual it was freezing cold, but at least the sun was out. I walked for about 2 hours and checked out a few shops, lots of them ceramics shops. It seems that the area my apartment is in is the main part of the town, surrounded by lots of housing and places to eat. I found a few bits and pieces as gifts for my family. The rest of the day was catching up on washing and cleaning my apartment. A bit boring, but actually it was nice to have to time to do those things.
Wednesday was spent in the studio preparing for the next firing. At five I had an appointment with my assistants to prepare for the upcoming open studio and workshop. Straight after that it was a meeting with our interpreter regarding our slide show lecture that was being given that night at the arts centre. At 7pm both Mare and I presented to a group of about 40 people. Our lectures were about the development of our art. All went well and it was finished off with another....yes you guessed it....party.
Today was freezing, the most cold it'sbeen since I arrived. It snowed at lunchtime and it's snowing now as I write this (9pm). Despite the cold, its really very beautiful to watch snow falling. Anyway today was firing day. The kiln was carefully packed this morning, however I still managed to damage one artwork. But some swift sanding and carving rectified the problem. Hopefully it survives. Below is an image of all my hard work, being left to the kiln gods.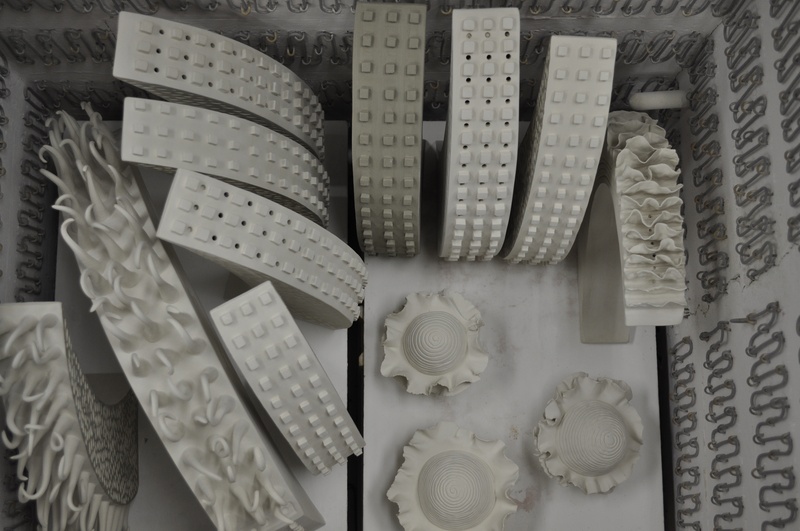 At least they are all toasty and warm tonight. The facilities here are quite amazing with 4 electric kilns and two very large gas kilns.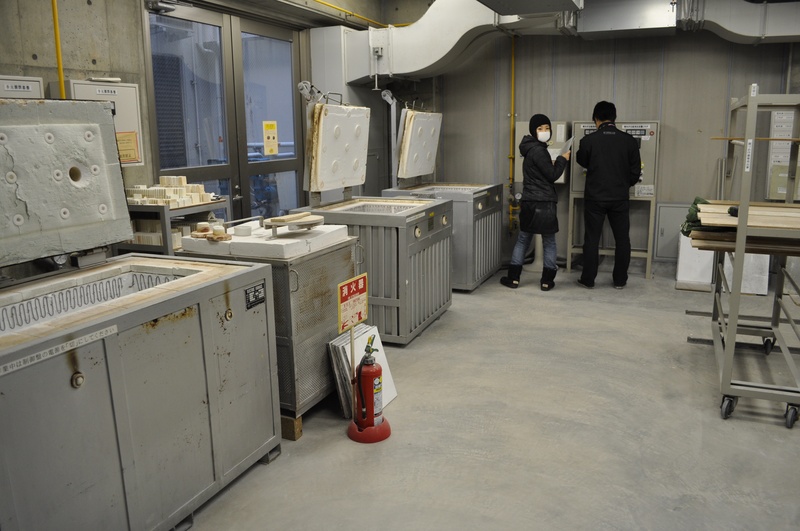 Above is one side of the kiln room and my assistants setting the firing schedule for my work. Ai has a mask on. It seems if you have a cold or allergies then you wear a mask so that you don't cough, sneeze etc. on everyone. Ai has a cold.
I received another gift today, this time from Mae, another one of the trainees. His work is really very beautiful. Simple thrown forms, so fine they are transparent. He paints in blue and white style that Seto is known for. His work is detailed and executed with perfection, it must take pain staking concentration to complete these.
.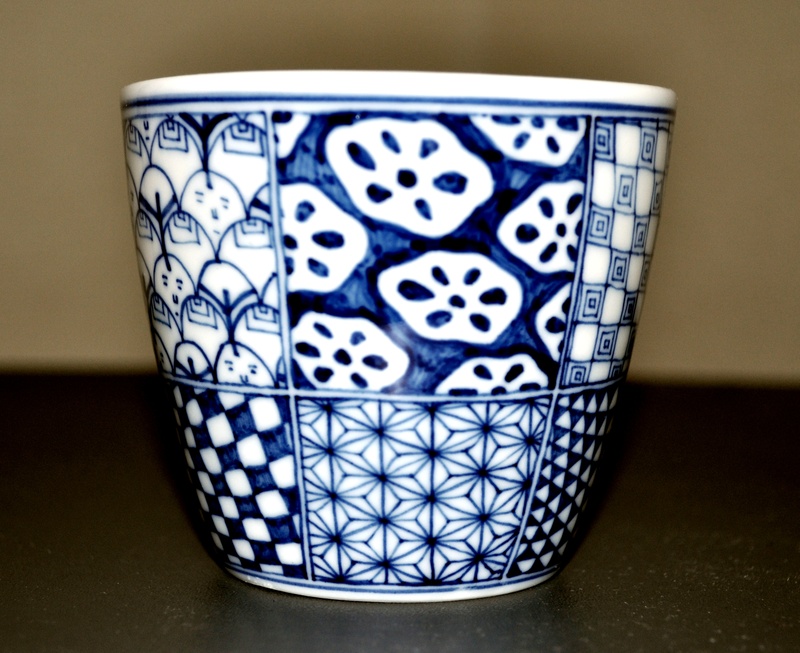 Even the base is treated with the same respect...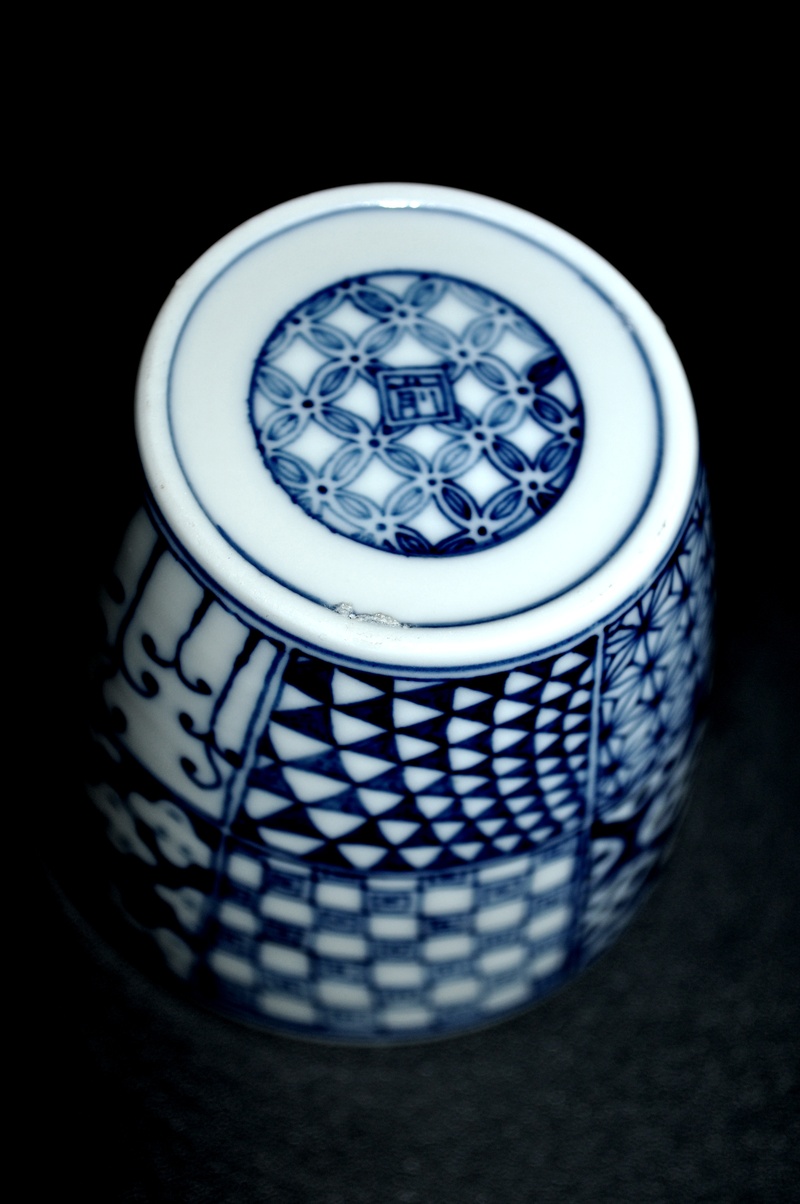 I feel very privileged to own one.
As for me, well I have one more firing, so I am still working towards that. I also have an open studio in 2 days, so need to make sure that I have some decent examples of my work available to view, just in case the kiln is not cool enough to unpack in time. So it's back to a long day of work in the studio.
Hope you are all enjoying the warm weather in Australia, I am extremely jealous.
Until next time.