| | |
| --- | --- |
| Posted by walksally@gmail.com on January 23, 2012 at 6:50 AM | |
Well it's been a couple of busy days since I last spoke to you all. Still very busy. Tomorrow is a day off, and thankfully I have nothing planned, so I might explore Seto city a bit more.
Yesterday was more working in the studio. I did however get taken out to lunch with 3 of the trainees. It was a wonderful restaurant. Did I tell you how much I am enjoying the food...oh yeah; I might have mentioned that once or twice. Anyway the meal below was what I ordered all for $12 Australian dollars. I love the presentation and the use of ceramic plates. All these plates, bowls and dishes are all hand made by local ceramic artists, and just make the experience of eating that much more pleasurable.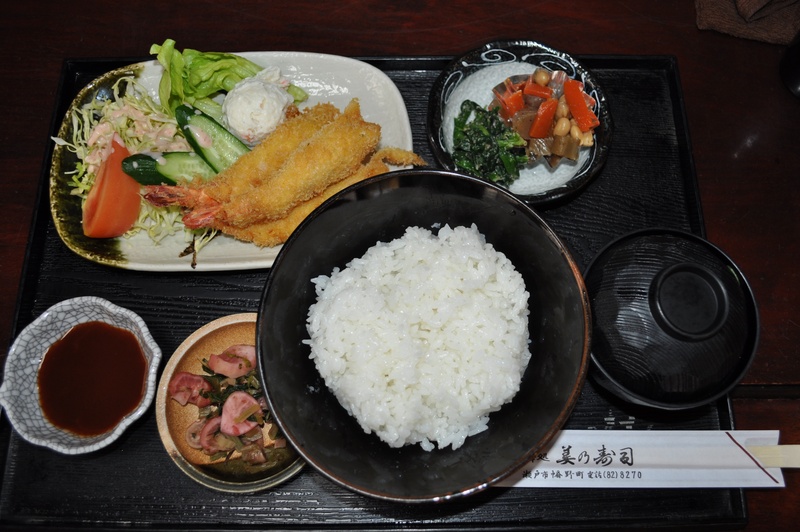 After lunch Kuwa had a friend who was hosting what seemed to be historical games. The reason why was lost in translation, so I am not sure what it was in aid of. Any way it cost 300 yen to play and involved participants to be dressed in kimonos. We played a game much the same as 'memory', a matching game made of ceramic shells lined with images of ancient Japanese scenes. Then was a game that was played over 600 years ago. This involved 5 ceramic cups filled with hot coals. On the hot coal was balanced a small square of glass. Our host delicately placed small pellets of incence on the glass using chopsticks. Each cup was then passed around the group in a manner very similar to the tea ceremony. So I had to take the cup, place it on the palm of my hand, turn the cup twice to the right and covering my nose and the top of the cup, smell the fragrance and then turn the cup twice back to the left and pass it along. Using a calligraphy pen and some beautiful paper I was required to record which two were the same fragrance. At the end the answer was revealed and I got it completly wrong, but so did everyone. It was very interesting. See the photo below.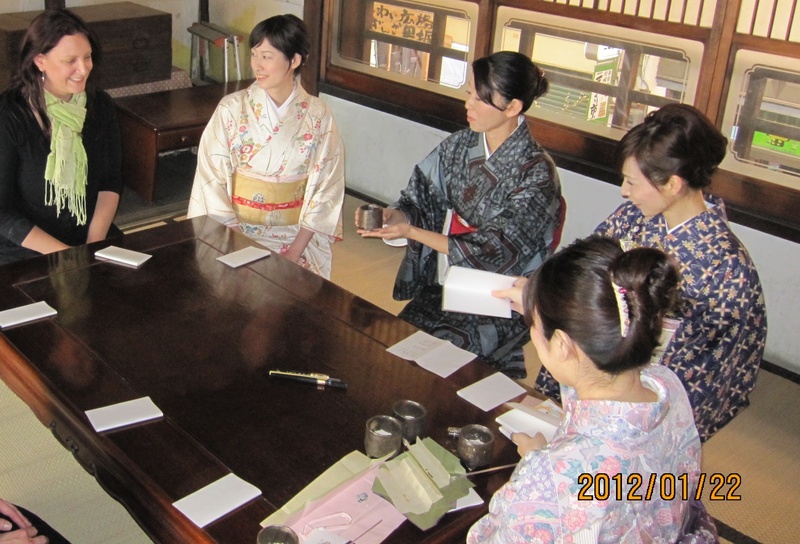 As for my work, well I should really tell you how that is going, since that is the reason I am here. I am still working on a couple of new sculptures at once. Here is where I am at....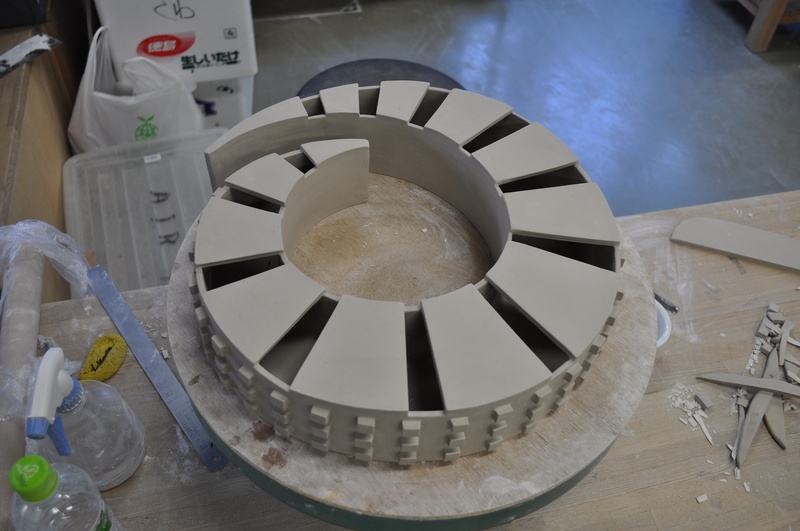 The one above  is going to stand on the studded side and is about 45cm in height. Below is some detail.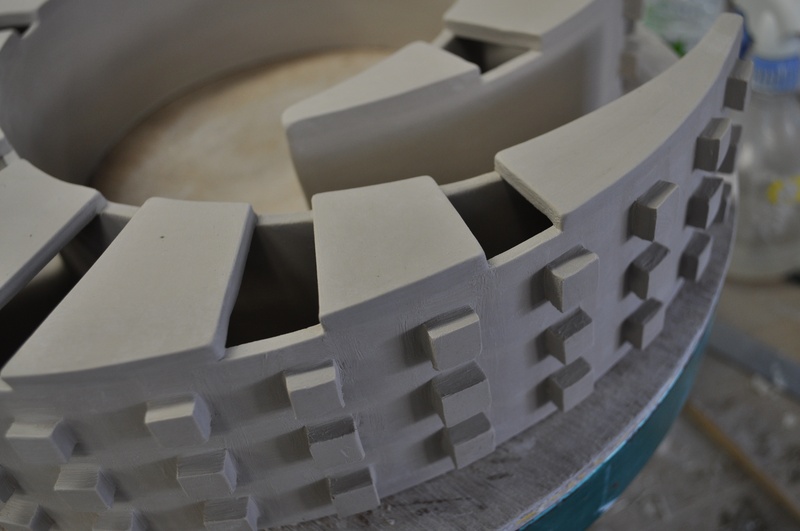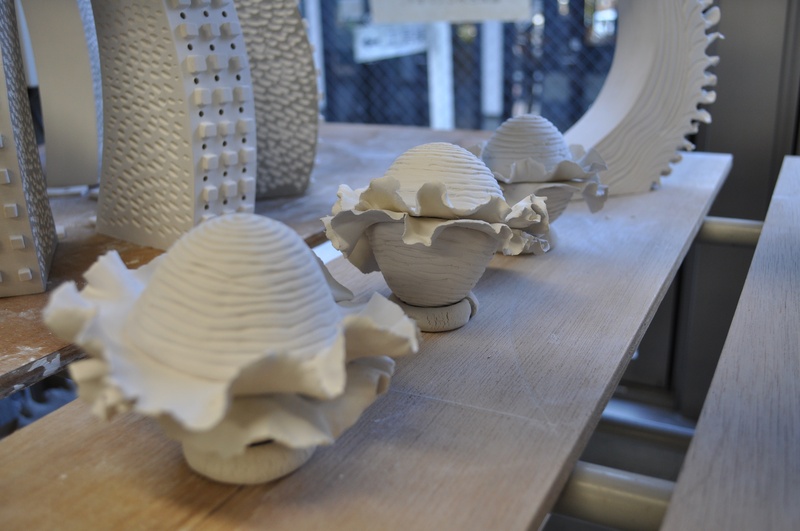 The little frilly ones above are part of an installation. There will be 20-30 (depending on time) and are made of fine porcelain which will be lit from within using LED lights. They are very delicate and are sitting of temporary stands to protect them whilst drying and when they are in the kiln. I have made 10 so far.
Tonight was my turn to cook for the trainee's. I resorted to cooking what I knew well and what could be cooked with only one portable burner. So seafood risotto it was. I managed to find all the ingredients in what seemed like an eternity in the supermarket. Fresh seafood is quite amazing and as I was studying the selection, I realised some of it was still quite alive. Poor little things all packaged up in the fridge at the supermarket. Anyway I decided the prawns with no heads were my safest and most dead option. I also included some fresh crab, and mussels. It was a success, thankfully. I served a cheese platter after the meal and that was the most interesting to the Japanese. They had never tried any of the cheeses I had. So now they have tasted Brie, Blue Vein and Tasty cheese. How funny.
Talk to you soon