| | |
| --- | --- |
| Posted by walksally@gmail.com on January 20, 2012 at 5:15 AM | |
Hi all,
Firstly let me say I have received all of your messages, so thanks as I love hearing from you all.
Well the last two days have been busy again. I spent all day in the studio yesterday and have started a new sculpture. No photos yet as it is all in pieces at the moment. I am also having a little play with the black clay which I am enjoying. The first firing went well and all the little curly bits survived the firing, as did everything else. Thank goodness!! So its full steam ahead to make sure I get a full kiln load for the next firing.
Last night we had welcome party number 5. This was held at the Seto Cultural Centre and was basically a staff party, with all the trainees and the resident artists. It was a wonderful evening, with a range of Japanese food, some I hope I never have to eat again, fermented soya beans for example. All of the other food was amazing, even the raw tuna.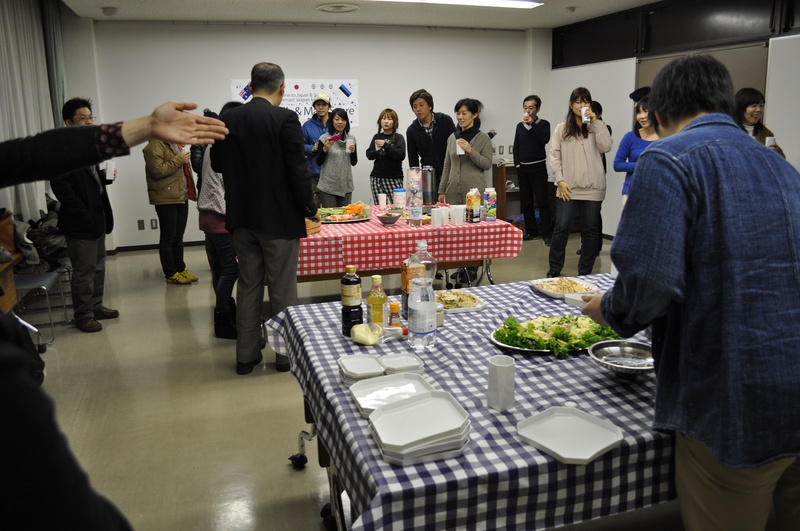 Today was a lecture at the local high school. This is a school dedicated to ceramics which is quite unusual to us in Australia. I presented a lecture on my own art and some other Australian ceramic artists and then some information and pictures about school life in Australia. This was followed by a tour of the school, which is an amazing complex with art facilities exceeding what I experienced at university. Mare presented a lecture on the history of glass art in Estonia.
We returned to the studio to work a little more. I was presented with a gift from Kuwa. She showed me a collection of her tea cups and asked me to choose one to remember her. Below is a photo of her in the studio and she has been a wonderful friend to me whilst I have been here.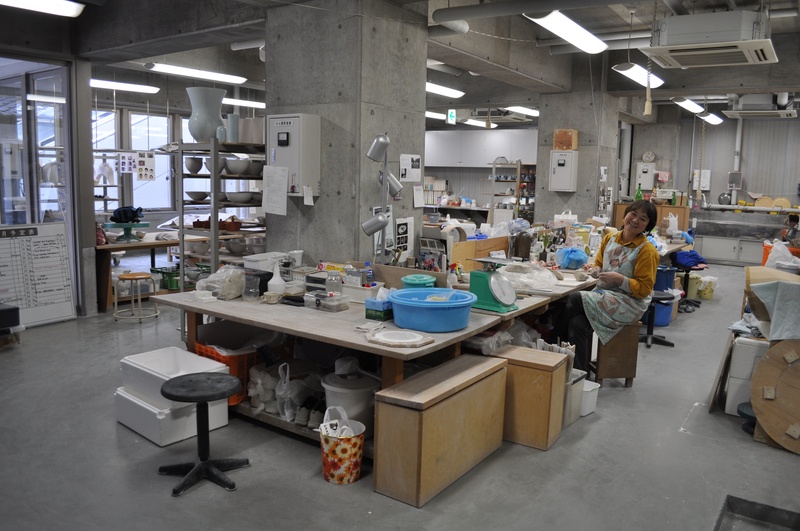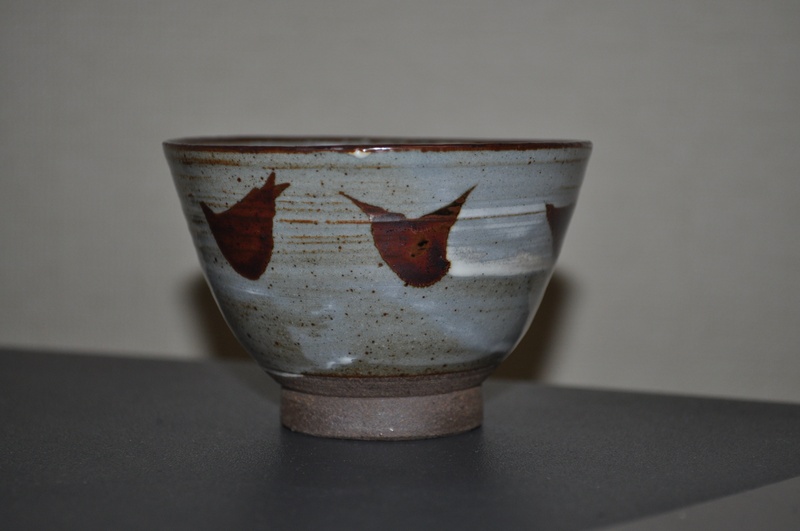 Her work (above is the tea cup she gave me) is quite beautiful, and very organic. I will treasure it. All ceramic artists seem to have a range of tea cups, regardless of what kind of work they do. Ceramics is very well regarded in Japan. Kuwa usually creates organic sculptural forms that are wall mounted.
Anyway it time for me to get some sleep, and I have another big day in the studio tommorow. Kuwa, Ai, Mare and I have a shopping trip planned after the next firing, so I need to get moving to have it all finished. I am looking forward to shopping. Yay!!